Canada 5 February: Toronto, ON
Interfaith event
World Interfaith Harmony Week was proclaimed by the General Assembly on 20 October 2010 - as an annual event to be observed during the first week of February starting in 2011. Interfaith events in Toronto dates back to several decades. A formal organization called Toronto Area Interfaith Council has been active since 2004.
On Sunday, February 5 the program was hosted by the Sri Chinmoy Centre to promote Interfaith harmony at the Annapurna Restaurant.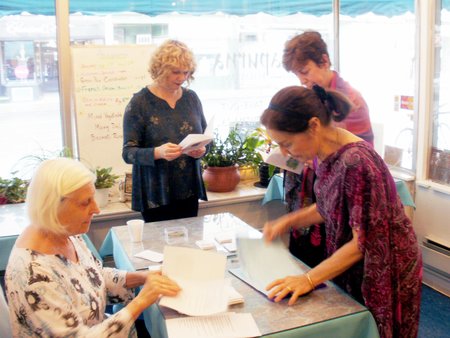 The program started with the Vedic statement "Truth is one, the wise call it by different names" followed by recalling Sri Ramakrishna's (1870s) realization and his declaration of the essential harmony in the teachings of all religions. Prayers, quotes and songs were offered by Catholic, Hindu, Jewish, Buddhist, Sikh, Bahaai and Jain traditions. The audience also joined in the repetition of some of the chants. Guru's 'shaantih, …peace' song was repeated by all.