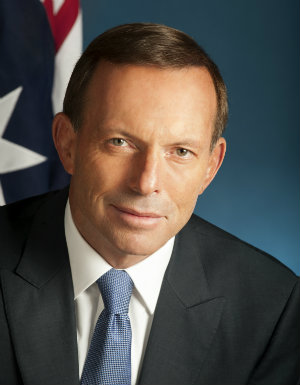 MESSAGE FROM THE PRIME MINISTER
SRI CHINMOY ONENESS-HOME
2014 PEACE RUN
I am pleased to provide this message for the Sri Chinmoy Oneness-Home 2014 Peace Run.
Over one month, runners from 16 countries will undertake this 3,600 kilometre relay around Australia.
I wish I could be there running alongside you for part of the journey from Uluru to Canberra.
Events like this are an opportunity to test your mettle and keep fit. They are also a chance to promote the message of peace, friendship and harmony.
Australia is a free, fair and multicultural society. It is a beacon of hope for the rest of the world.
As a nation, we have found unity in our diversity and respect in our differences. Together, we have built a modern nation on the idea that anyone can get ahead provided they are prepared to "have a go".
I congratulate the organisers, participants and supporters of this year's Peace Run. May you have a safe and enjoyable event.
The Hon Tony Abbott MP
Prime Minister of Australia

16 October 2014