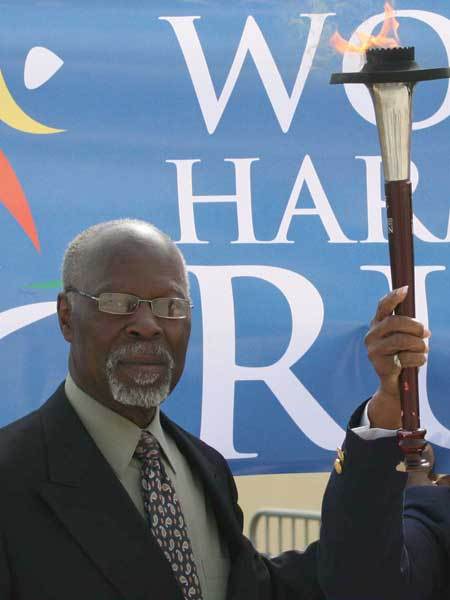 Hon. Dr. Davidson Hepburn serving as the President of the 35th General Conference of UNESCO met with us in his home country of the Bahamas.
In recognition for his tireless service to the international community we presented him with the Torch-Bearer Award during a ceremony at St. John's College in Nassau.
A dear friend of Peace Run founder, Sri Chinmoy, for over 30 years Dr. Hepburn participated in many of our activities and programs during his tenure as Bahamian Ambassador to the United Nations.
A true global citizen, we are deeply moved by the opportunity to recognize his continuing service to the world.