Our Generous Supporters: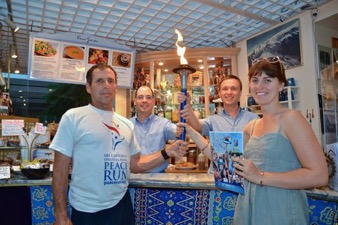 Thank you, Peace Garden, for providing dinner for our hungry runners.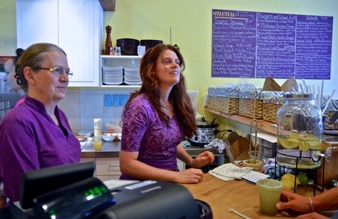 Many thanks to Hemangini and Preeyati from Blossom cafe for offering Peace Runners wonderful meal.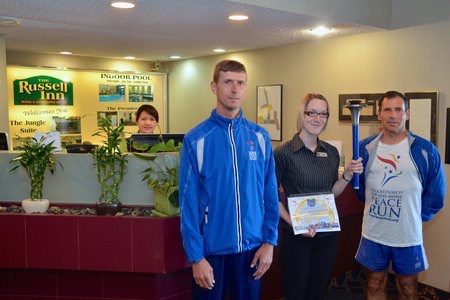 We are very grateful to The Russell Inn for the wonderful accommodations they offered our whole team last night in Russell, Manitoba. This is the premiere place for accommodations in the area.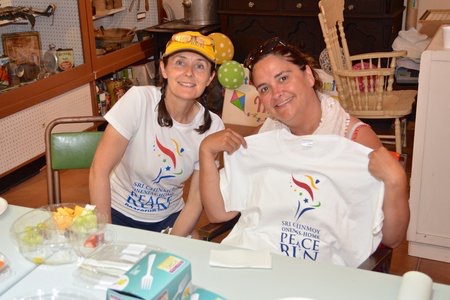 Esterhazy Recreation Director Tracy Howard very kindly went over to the local supermarket and bought us all lunch.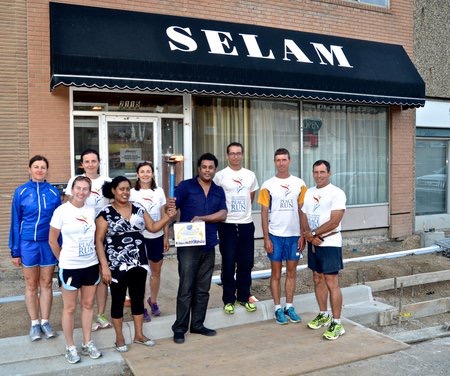 Our best meal in weeks (and we have some real good cooks on our team) was offered to us by Ethiopian family and owners of Selam Restaurant. 'Selam' means peace and we were basking in the generous hospitality of Alex, Leya and Ayni(holding torch with Alex). The vegetarian platter opened for all of us a new dimension of international feasting. Delicious, prepared and served with love, care and attention. Many many thanks for a perfect end of a perfect day!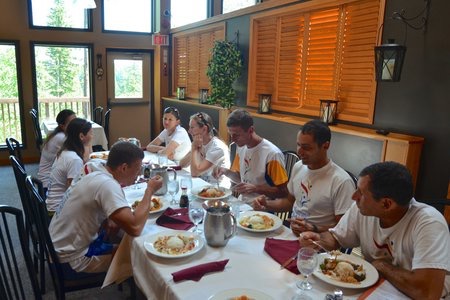 Many thanks to Ivan's Restaurant for treatingus a complementary scruptious lunch... 
Thank you to Wes and his lovely wife Kim (who is also a runner and might take us for a trail run next time) and chef Rolando.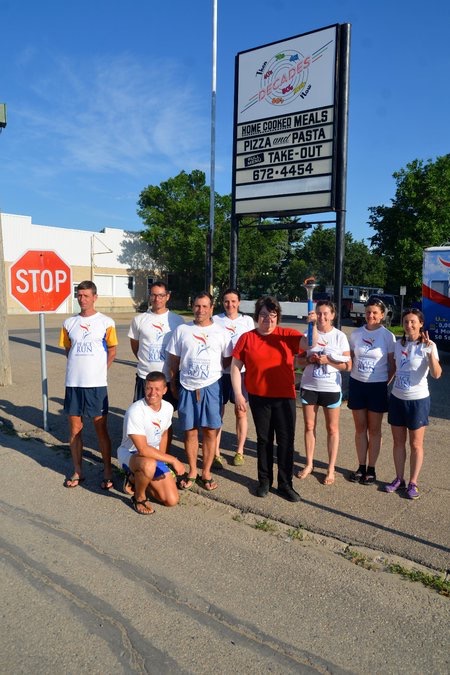 Sherry, the big hearted owner of Decades Restaurant holds the torch with us.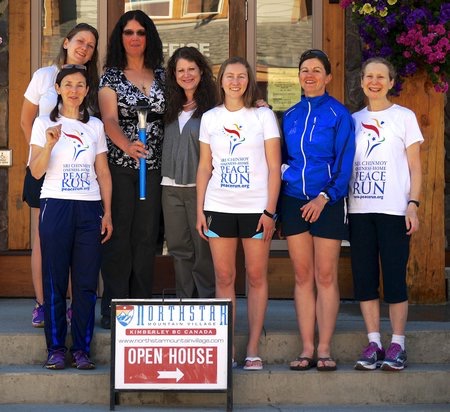 Many thanks to Lisa Oldenburger, Manager and Shari Leyte, Guest Services Coordinator of Northstar Mountain Village (pictured in middle with the Torch) for making us feel so welcomed and providing such beautiful accommodations. It was so refreshing and luxurious for all of us on the team who have been camping out endless nights.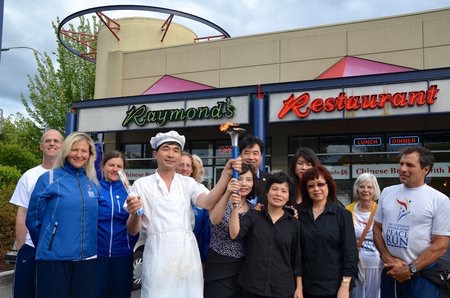 We ended our day with a delicious meal at Raymond's Restaurant in Victoria. Thank you for your generous support of Peace Run.