Oneness-World International Youth Project
We are warmly inviting youth of all ages to participate in the Peace Run through creative expression and physical activity!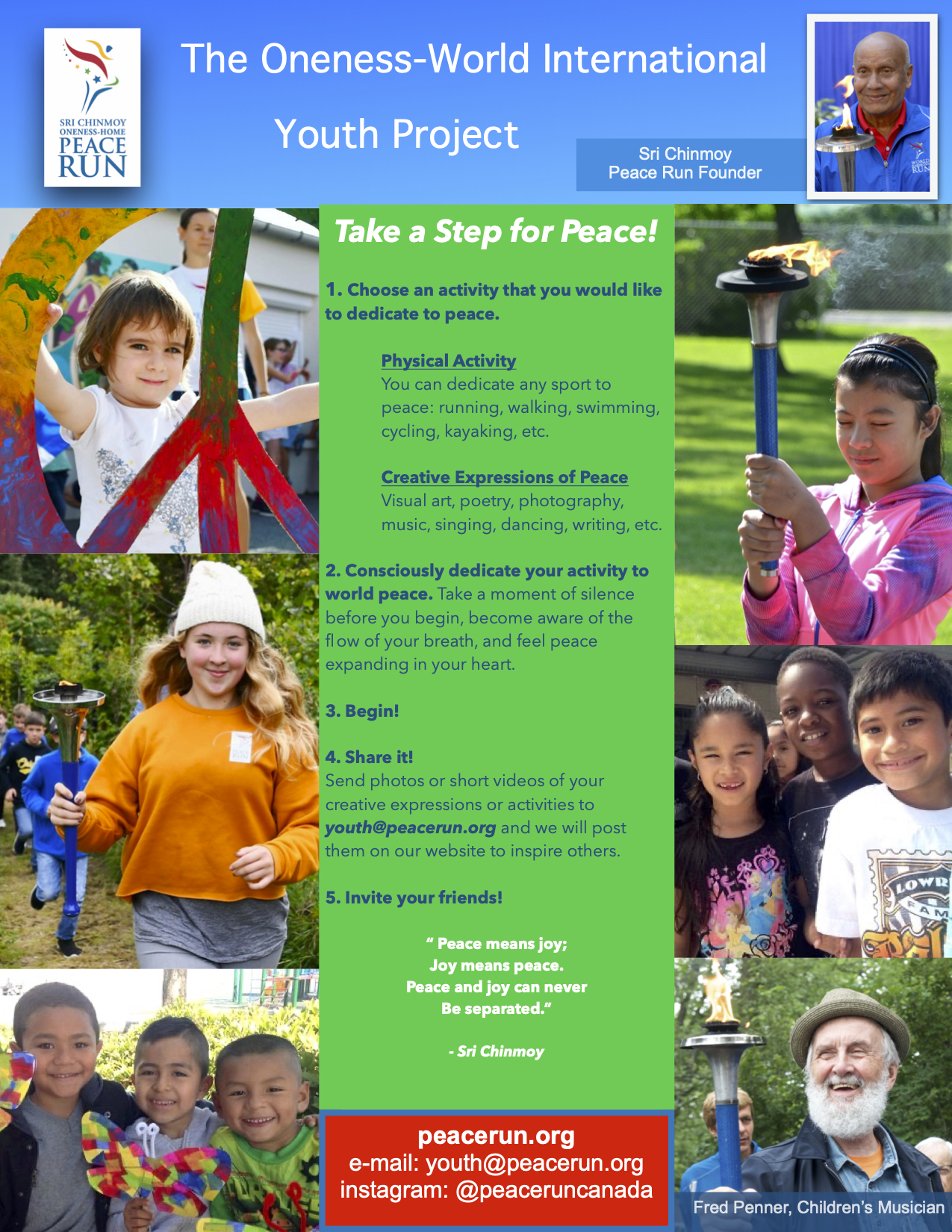 The motto of the Peace Run is "Peace Begins with Me," meaning we can all play a role in making our world a more harmonious place to live.

We would like to symbolically pass our Peace Torch to you by asking you to join this global event and participate right from where you are.


You will be joining thousands of others who have participated, including Nelson Mandela, Billie Jean King, Muhammad Ali, Mother Teresa, Elizabeth May, Fred Penner, and many, many children and young adults all over the world.
Now it is time to pass the Torch on to the next generation.
The Peace Run has become the longest-running and farthest-reaching torch relay run in the world. Since its inception in 1987, the Run has traversed over 150 nations and territories and touched the lives of millions of people. We estimate the Torch has been carried over 395,000 miles (632,000 km). As an awareness run, it does not seek to raise money or represent any religious or political cause. All are welcome to participate.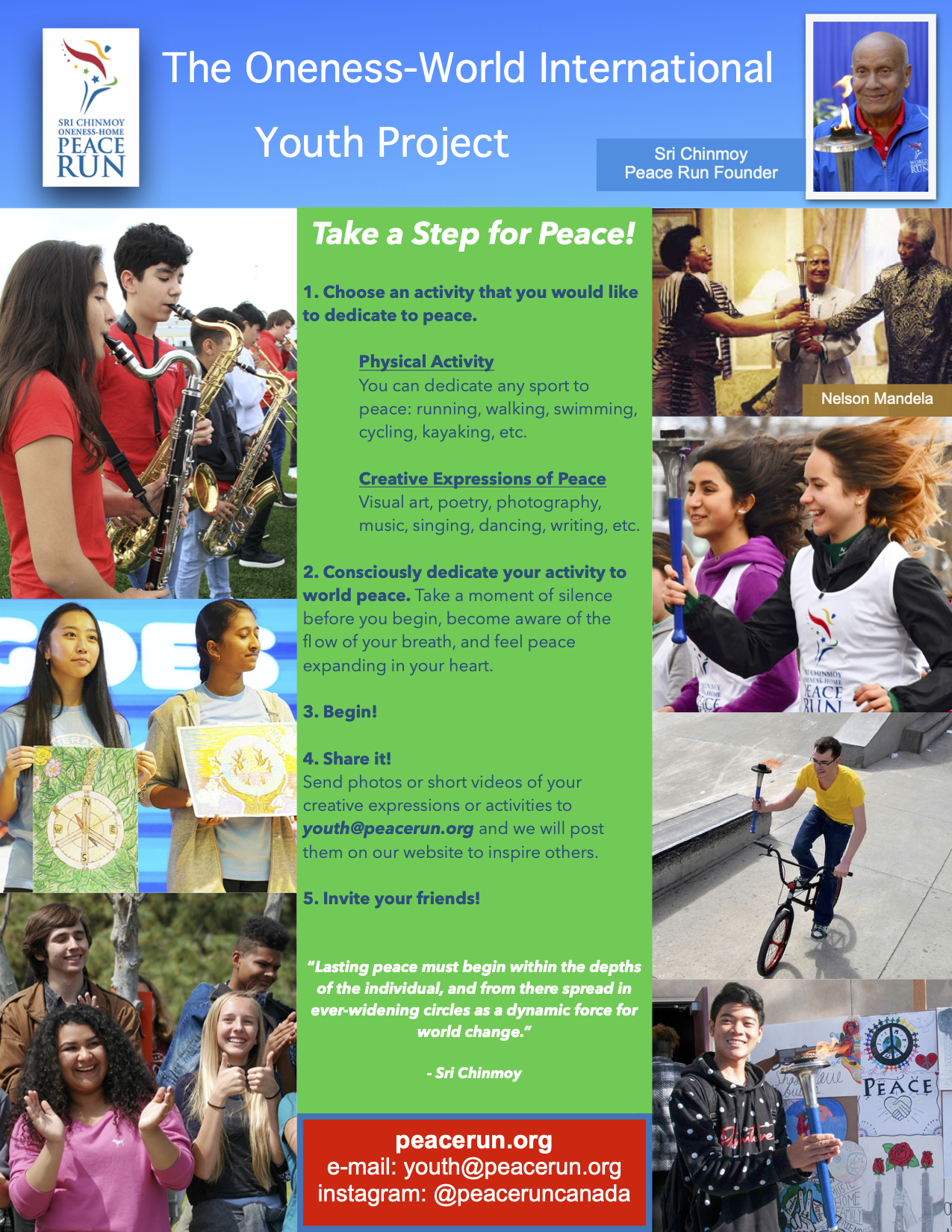 For more information, please download our letter of invitation HERE
Our brochures are downloadable here: Young Adults and Children
 Please see our North American brochure HERE