Elana Meyer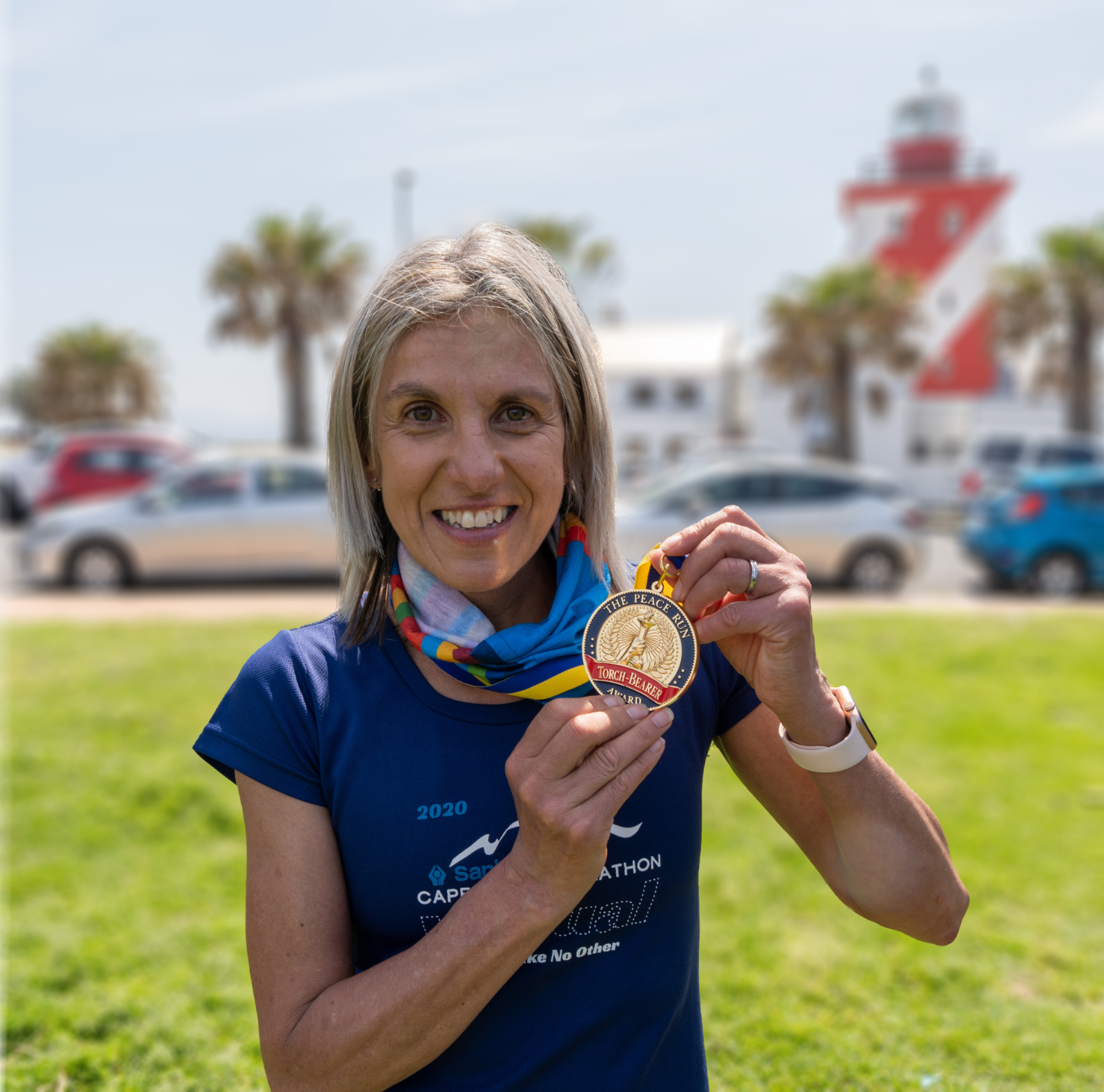 The Peace Run has been a partner of the Cape Town Marathon (Africa's only IAAF Gold Label marathon) since 2017. Elana Meyer is an ambassador for this event and has been an instrumental part of its transformation from a local city marathon to a globally respected race. The race embodies the ideals of the Peace Run through its 5 km and 10 km "Peace Runs" and its commitment to encouraging all entrants to "run for something".
Elana's love of running, her lifelong commitment to helping young athletes to realise their dreams and her infectious spirit of oneness and encouragement for all athletes and finishers at the Cape Town Marathon are remarkable and rare qualities. She is a natural Torch Bearer, who through her dedication and attitude represents the best of humanity. It was with great joy and gratitude that we were able to present her with the Torch Bearer award at the 2020 Sanlam Cape Town Virtual Marathon. "This Peace award is something you cannot train for, you cannot line up and run against the best athletes in the world, which makes it really special," Elana said on accepting the award.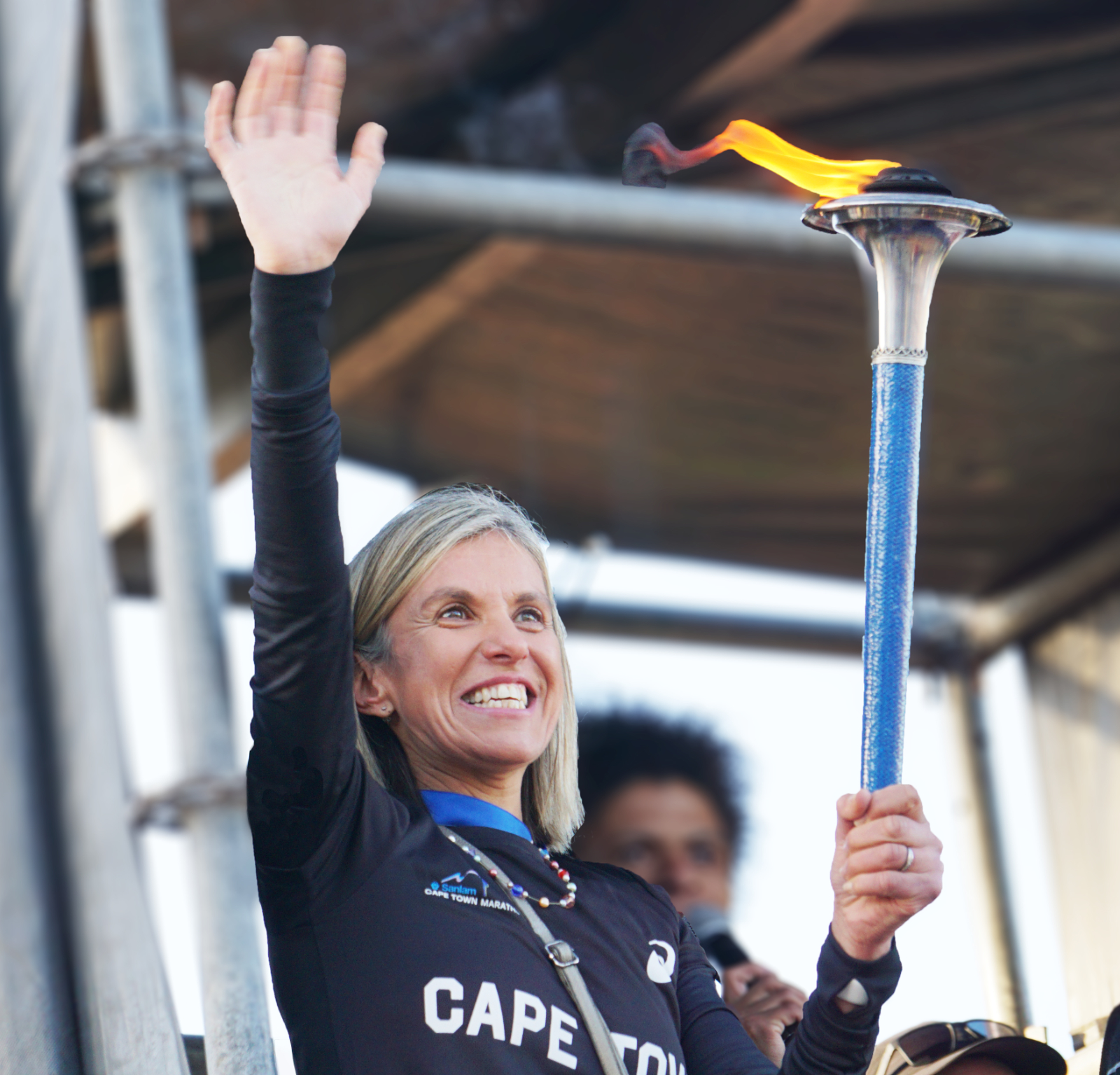 As an Olympic medallist and a repeat world record holder, Elana is one of South Africa's most loved and celebrated sporting personalities. In the highly competitive world of long-distance running, she competed at the very highest level for more than 20 years, achieving multiple national and international titles.
Her running career began at an early age and at just thirteen, she won her first half marathon. "Running gave me a sense of ownership and adventure. I could determine where, how far and how fast I wanted to go," she later recalled. She continued running competitively both through and after her school years winning races all over South Africa. 
However, it was not until a few weeks before the 1992 Barcelona Olympics, at the age of 25, that she was finally able to compete on the international stage following the end of South Africa's sporting isolation. She was South Africa's best hope for a medal, and South Africa was not to be disappointed. Elana ran a gruelling race and won silver. The image of her as the Olympic 10,000m silver medallist hand-in-hand with gold medallist Derartu Tulu from Ethiopia remains one of the most symbolic athletics images of its time. It became an emotional, visual metaphor for unity and South Africa's acceptance back into the global arena of sport.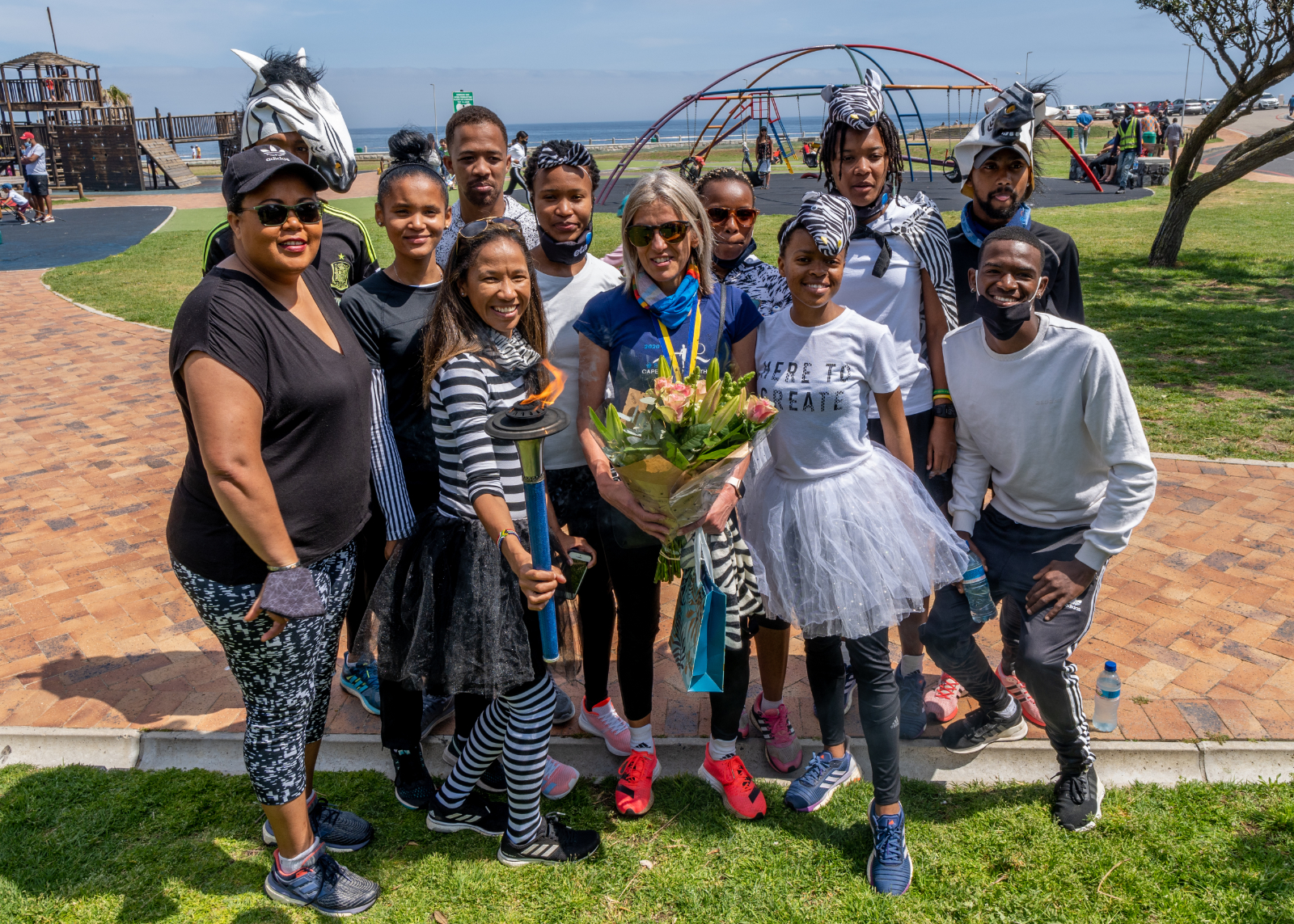 After an exemplary career, Elana retired as a global elite athlete in 2005, and embarked on a second vocation that would enable her to give back to her country at the highest level.  She co-founded, and served as Chief Executive Officer of non-profit organisation, the JAG Sports and Education Foundation where she provided a positive role model promoting physical health, emotional well-being and personal achievement in high risk communities through sports and education programmes for children and youth.  In 2013, Elana co-founded Endurocad, Africa's first sports academy dedicated to developing young South African talent into elite, global endurance athletes. 
We wish Elana many more years of success in her work and thank her for everything she has already achieved.