Home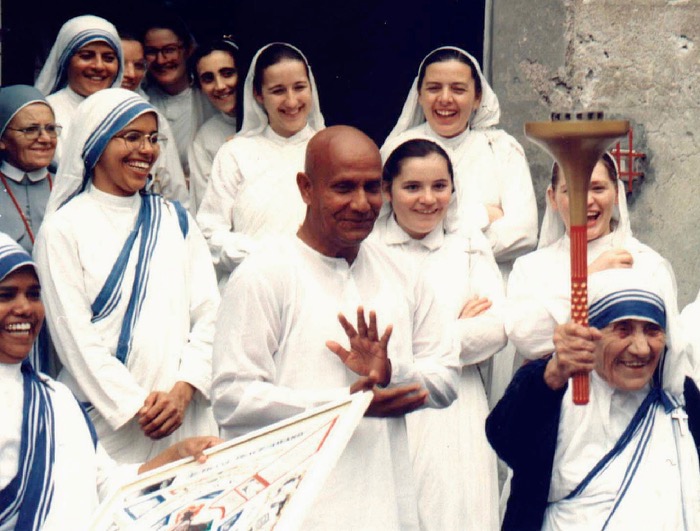 The Peace Runners around the world express joy on the occasion of Mother Teresa's canonization. This photograph shows Mother Teresa meeting with Peace Run founder Sri Chinmoy in Rome on 1 October 1994.
The Sri Chinmoy Oneness-Home Peace Run is a global torch relay that embodies humanity's universal aspiration for peace. More...      Download our European brochure :: Download our North American brochure :: Download our Asia Pacific brochure
---
---
Recent Countries - See what happened in these countries when the Peace Run came though...