Great Britain - welcome!
The Peace Run has been welcomed to the shores of Britain since it's inception in 1987.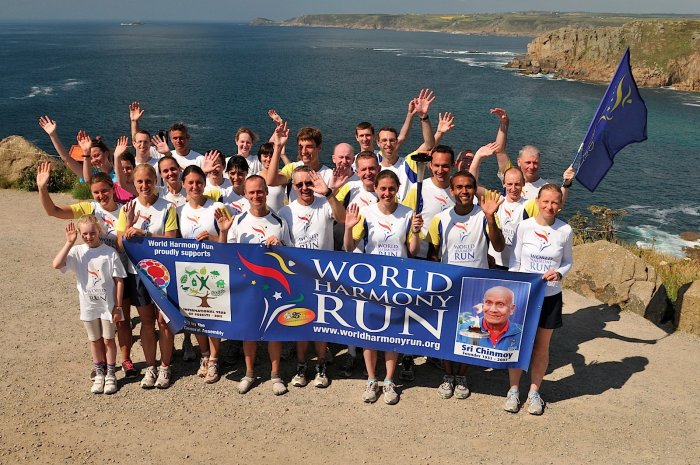 In 2017 we are celebrating 30 years of Peace Running in the United Kingdom and around the world. Since 1987 Peace Torches have been carried across England, Scotland, Wales and Northern Ireland in a powerful message of Peace from Belfast to Dover, from Aberdeen to Swansea. Hundreds of thousands of people, including athletes, schoolchildren and enthusiastic individuals, have held the Peace Torch and expressed their committment to Peace.
In 2017 the Peace Run will visit the following places in Ireland and the United Kingdom:
April 26 Galway
April 28 Dublin
April 29 Fishguard
May 1 Carmarthen  
May 2 Cardiff
May 3 Bristol
May 5 Oxford

This year a European relay run will begin in Galway, Ireland on April 26th. Runners will carry the torch through Ireland, Wales, England, Holland, Germany, France, Switzerland, Italy, Slovenia, Austria, Czech, Slovakia, Poland and to a grand finish in Minsk, Belarus on July 7th. Other routes through Russia, Latvia and the Ukraine will also converge on Minsk. 
Each step our relay runners take is powered by the goodwill and support of everyone we meet on the way. We welcome anyone who wishes to participate to please join us and take those steps for Peace, holding the Peace Torch and offering your own hope and dreams for a better and brighter world...