European continent
(Above: Map of 2018)
In 2019, an "in between year", there will be no continuous Peace Run through Europe, but many shorter ones and individual events. Pls. check on the country pages and News/ saily reports.
After 30 years of carrying the Peace Torch through Europe we look forward to a route in 2018 that will see the torch visit all European countries in a continuous run. The European Peace Run 2018 was launched on Tuesday 27th February in Sofia, Bulgaria with a prestigious opening ceremony bringing together children from several schools to celebrate Peace through Sports, Art, Poetry, Dance and Environmental Awareness.
Live Television Interview outside the National Stadium in Sofia.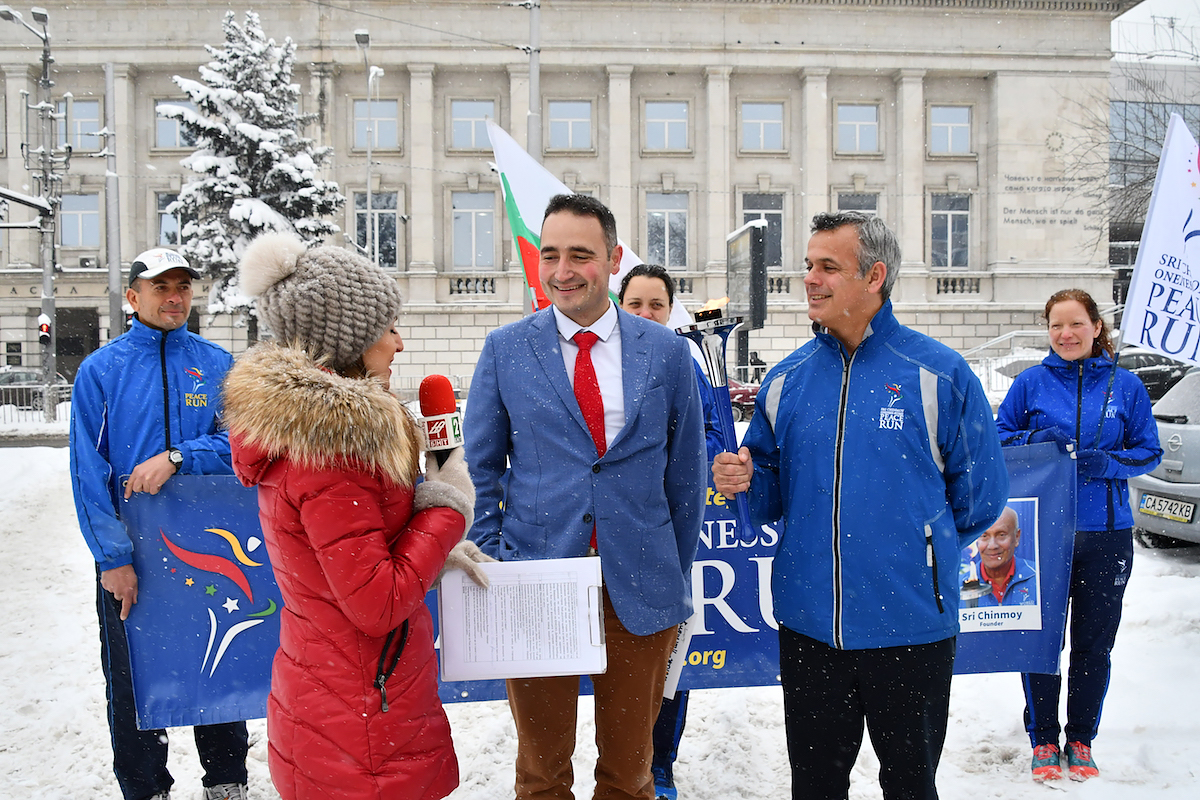 The Torch was lit by the Mayor of Sofia, Yordanka Fandakova.
Launching the Peace Run in Sofia
The run will continue for over 7 months to its destination in Portugal. The final ceremony will be held in Lisbon on Monday 8th October.
Please join us along the route and carry the Peace torch for a few steps, a kilometre or further.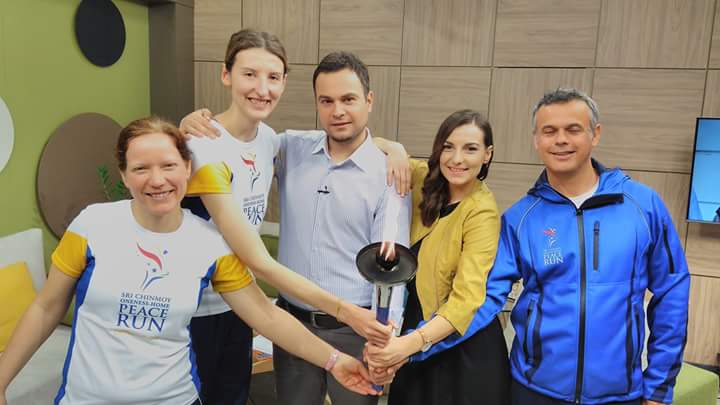 Peace Run Interview with Jorge Pina (Portuguese)