The Peace Run in Ireland - welcome!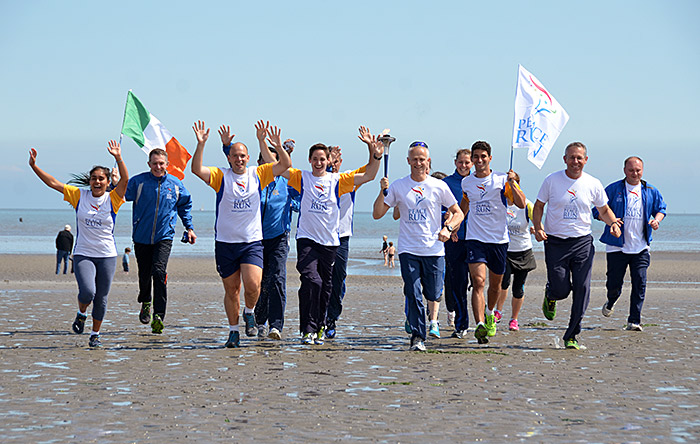 2019 Peace Run in Ireland
Peace Trees for the Planet
This year the Peace Run will start a new initiative in Ireland: 'Peace Trees for the Planet'.  Inspired by other Peace Run tree-planting projects around the world, we are inviting primary schools to participate in planting Peace Trees.  Each tree will have a plaque dedicating the tree to peace as a permanent reminder that we are one world family.  
Trees offer us peace and beauty.  They are also an ecological lifeline for the planet. By involving children in tree-planting, we teach them to value the quality of peace and to protect the environment. 
The 'Peace Trees for the Planet' ceremony will involve a short talk by a member of the Peace Run team and then the planting of the tree.  The team will be visiting schools in Dublin on Monday, 13 May.     
If your school would like to get involved, please contact us on 087 2071530. 
Our project is also inspired by the work of acclaimed Irish author, biochemist and botanist, Diana Beresford-Kroeger.  Diana, a friend and supporter of the Peace Run, proposes a radically simple solution to global warming in her film 'Call of the Forest'. Diana believes that if each person planted one native tree every year for 6 years, we could begin to reverse climate change.  Diana writes: 'You must hold the planet in the palm of your hand and with great compassion in your heart, plant a tree, for yourself and for every living creature here.'
'Silence is the seed. Peace is the tree.' Sri Chinmoy
'My peace-tree blooms only in my heart-land and nowhere else.' Sri Chinmoy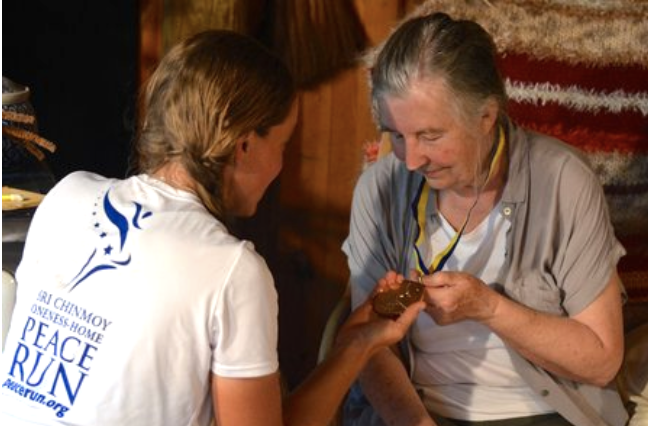 Diana Beresford-Kroeger, receiving the Torch Bearer Award from the Peace Run, Ontario, Canada, 24th July 2018
The Peace Run has been bringing people together in a spirit of friendship and oneness for over 25 years, in Ireland and all over the World. Watch our short video introduction...
"We are with you in upholding peace, which brings solace to many people throughout the world. It doesn't matter what language they speak. I think peace is one of the things that is going to save the world."

- Nelson Mandela (said while holding the Peace Torch in 1998)