28 – 30 March
In 2019, for the first time the Sri Chinmoy Oneness-Home Peace Run will encircle the entire globe in a calendar year, bringing the Peace Torch to every country of the Southern Hemisphere.
This significant occasion will also be the first time in the 32-year history of the Peace Run that the Peace Torch will arrive in the beautiful nation of Tuvalu.
The Peace Run is for all, an expression of our common aspiration for peace and better world. Funafuti Atoll will host the Peace Torch for two days of visits to schools, community groups and government officials. Everyone on the Atoll is invited to hold the Peace Torch and become a part of the Peace Run team during its time in Tuvalu.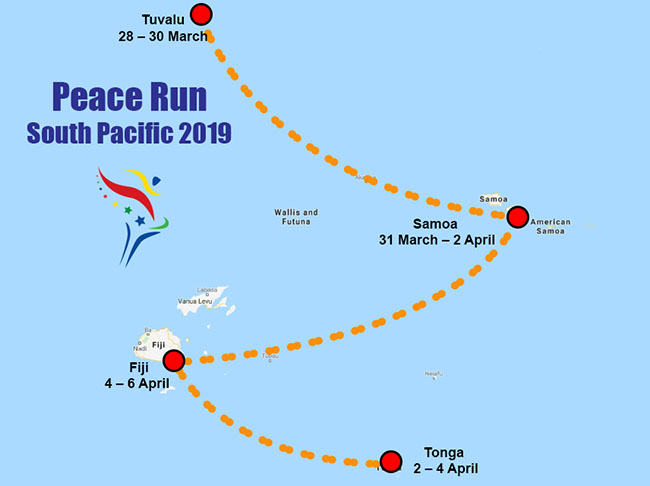 To join the Peace Run events, please contact:
email australia@peaceun.org
phone +61 406 058 369