PEACE RUN 2021
The Sri Chinmoy Oneness-Home Peace Run ran from Gisborne to Napier, Hastings and Havelock North in early March 2021.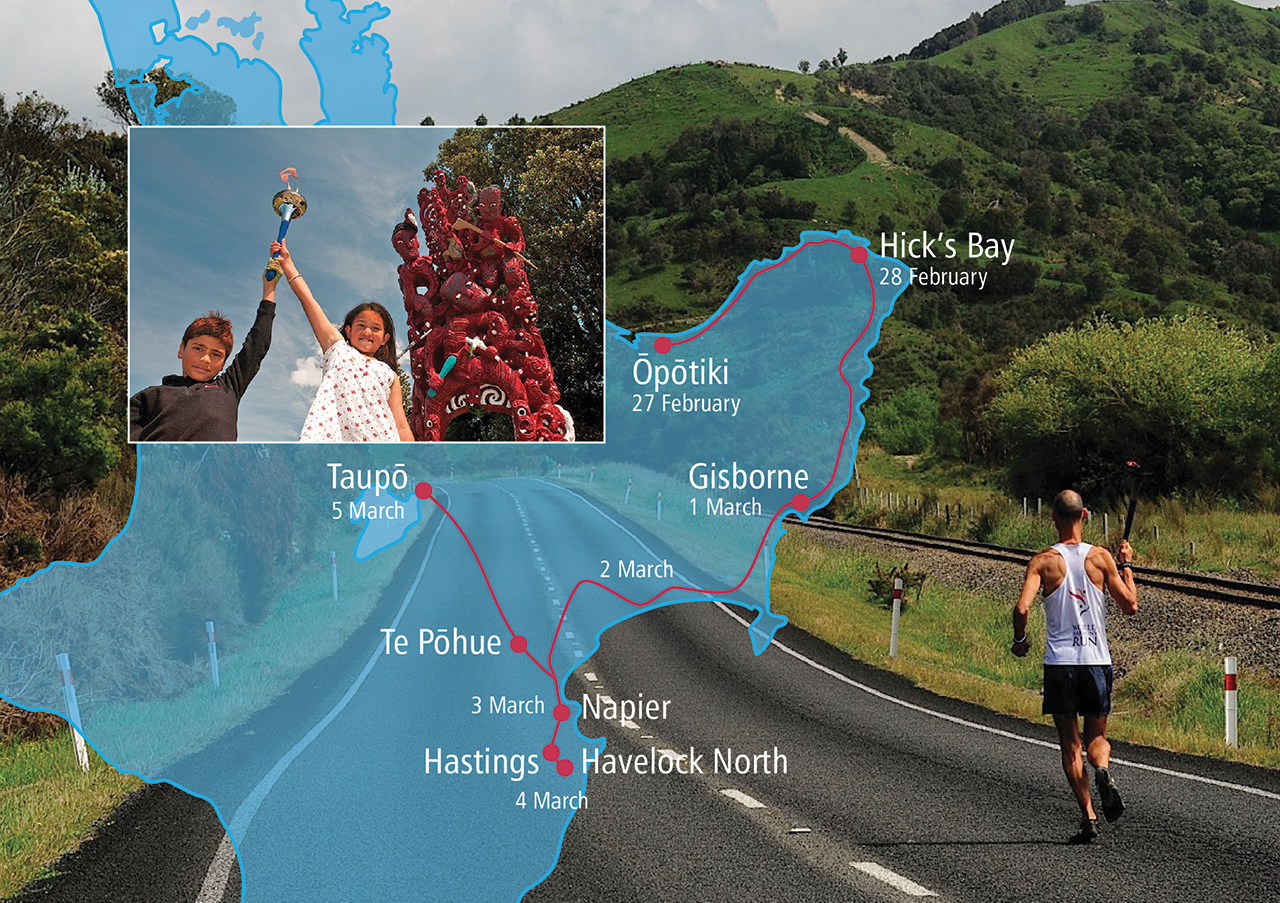 Our deepest gratitude to all of the individuals, schools and organisations that joined us during the Peace Run in 2020. For news and photos from the event, kindly visit this page »
PEACE RUN New Zealand 2019 - Cape Reinga to Bluff
One continuous around-the-world Peace Run in the Southern Hemisphere countries, 2019.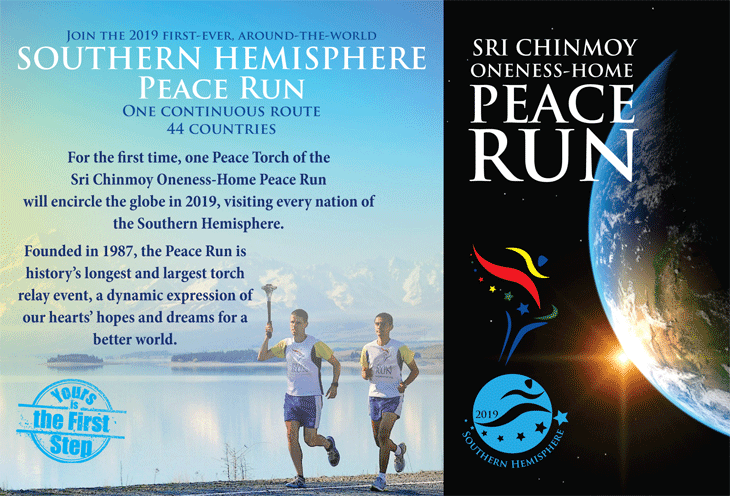 See the month long New Zealand Peace Run 2019 from Cape Reinga to Bluff in daily photos:
The start; March 4, 2019:  The Beginning - Cape Reinga
Then at the end of each page click on the RED arrow to see the next day's photos until you get to Bluff. 
About the Peace Run:
The Sri Chinmoy Oneness-Home Peace Run is a global relay seeking to inspire the creation of a more peaceful world. As a symbol of peace and harmony, runners carry a flaming torch, passing it from hand to hand, heart to heart.
The motto of the Peace Run is "Peace Begins With Me!" – highlighting the importance of how each individual can make a positive contribution to creating a happier and more peaceful world. 2017 marked the 30th anniversary of the Sri Chinmoy Oneness-Home Peace Run which was, for a number of years, known as the World Harmony Run.
CONTACT US:
Daniel  +64 21 831 382
"Lasting peace must begin within the depths of the individual, and from there spread in ever-widening circles as a dynamic force for world change." – Sri Chinmoy