9 February
In 2019, for the first time the Sri Chinmoy Oneness-Home Peace Run will encircle the entire globe in a calendar year, bringing the Peace Torch to every country of the Southern Hemisphere.
Port Moresby will host an international Peace Run team on Saturday 9 February for a fun and action-packed 24 hours in Papua New Guinea.
All peace-lovers and peace-dreamers – runners and non-runners alike – are warmly invited to participate in activities associated with the Peace Run's visit to Port Moresby on Saturday 9 February. We look forward to meeting you there!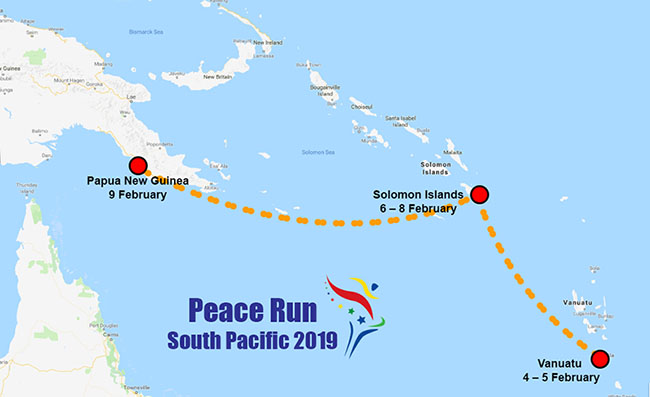 To join the Peace Run events, please contact:
email australia@peaceun.org
phone +61 406 058 369