Welcome!
The Peace Run has had the privilege of visiting Namibia on three occasions. Namibia has a offered the Peace Run a tremendous welcome on all three occasions. 
"Peace does not mean the absence of war... Peace means the presence of harmony, love, satisfaction and oneness. Peace means a flood of love in the world family." ~ Sri Chinmoy
Detailed reports of the Namibia Peace Runs (and in 2010)

Below are a few photos from previous Peace Runs in Namibia: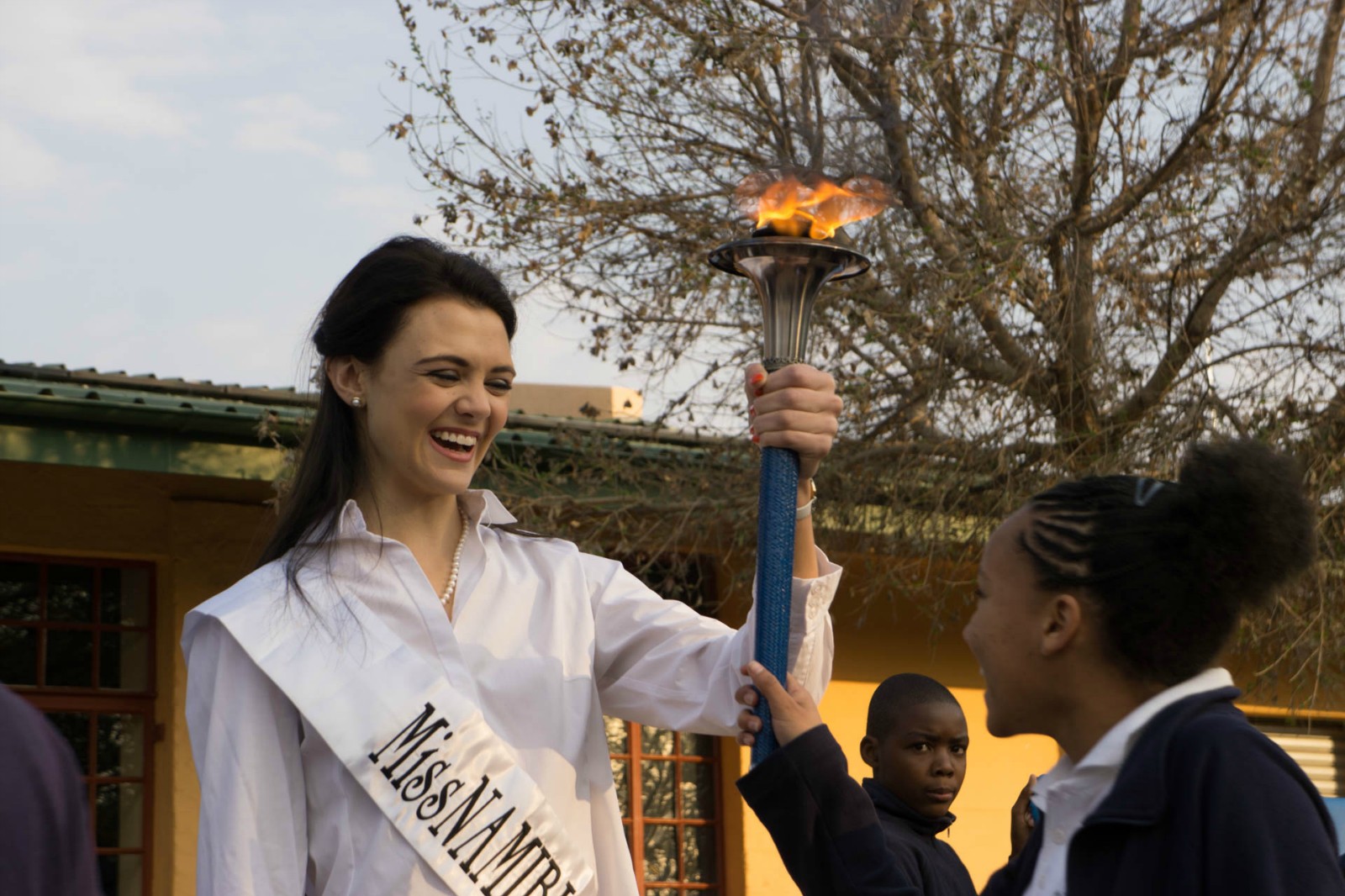 Miss Namibia, Lizelle Esterhuizen, shares the Peace Torch with a learner at The Waldorf School Windhoek in 2016.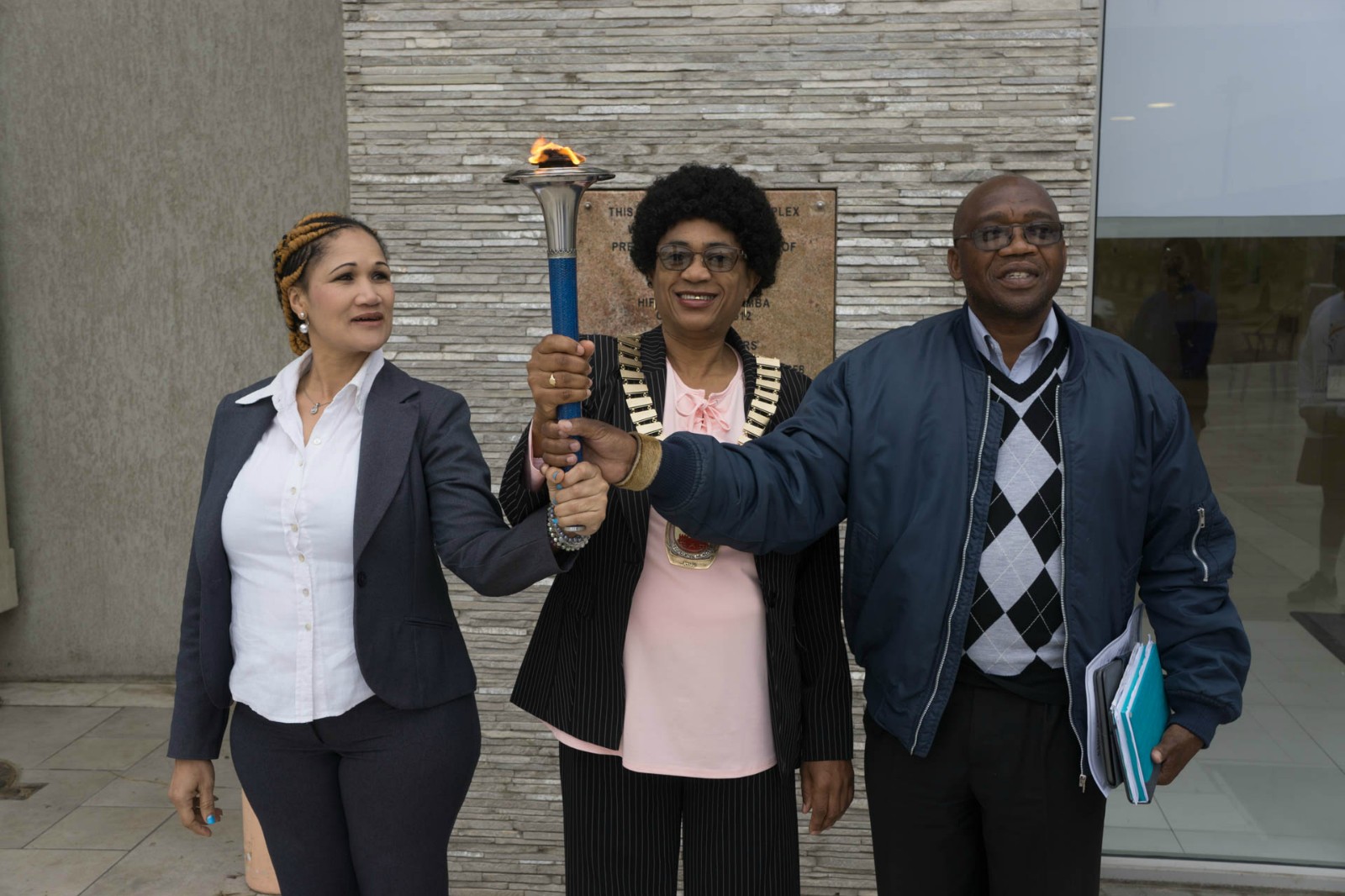 The Mayor of Swakopmund, Honorable Paulina Nashilundo and her Councillors, Assertha Marsh (left) and Klopas Jason Ngwena (right) make a wish for a more peaceful world in 2016.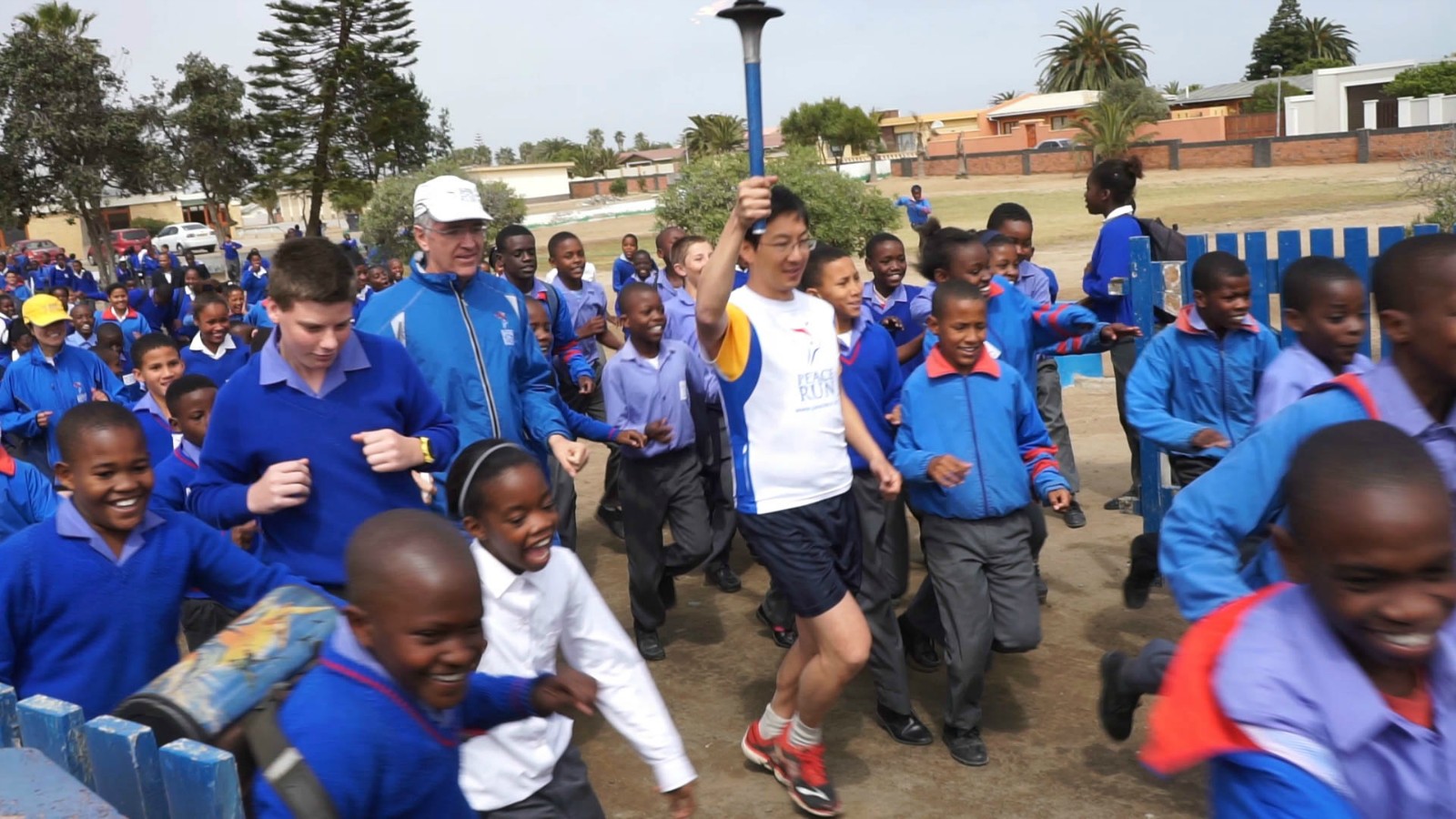 Running at Swakopmund Primary School in Swakopmund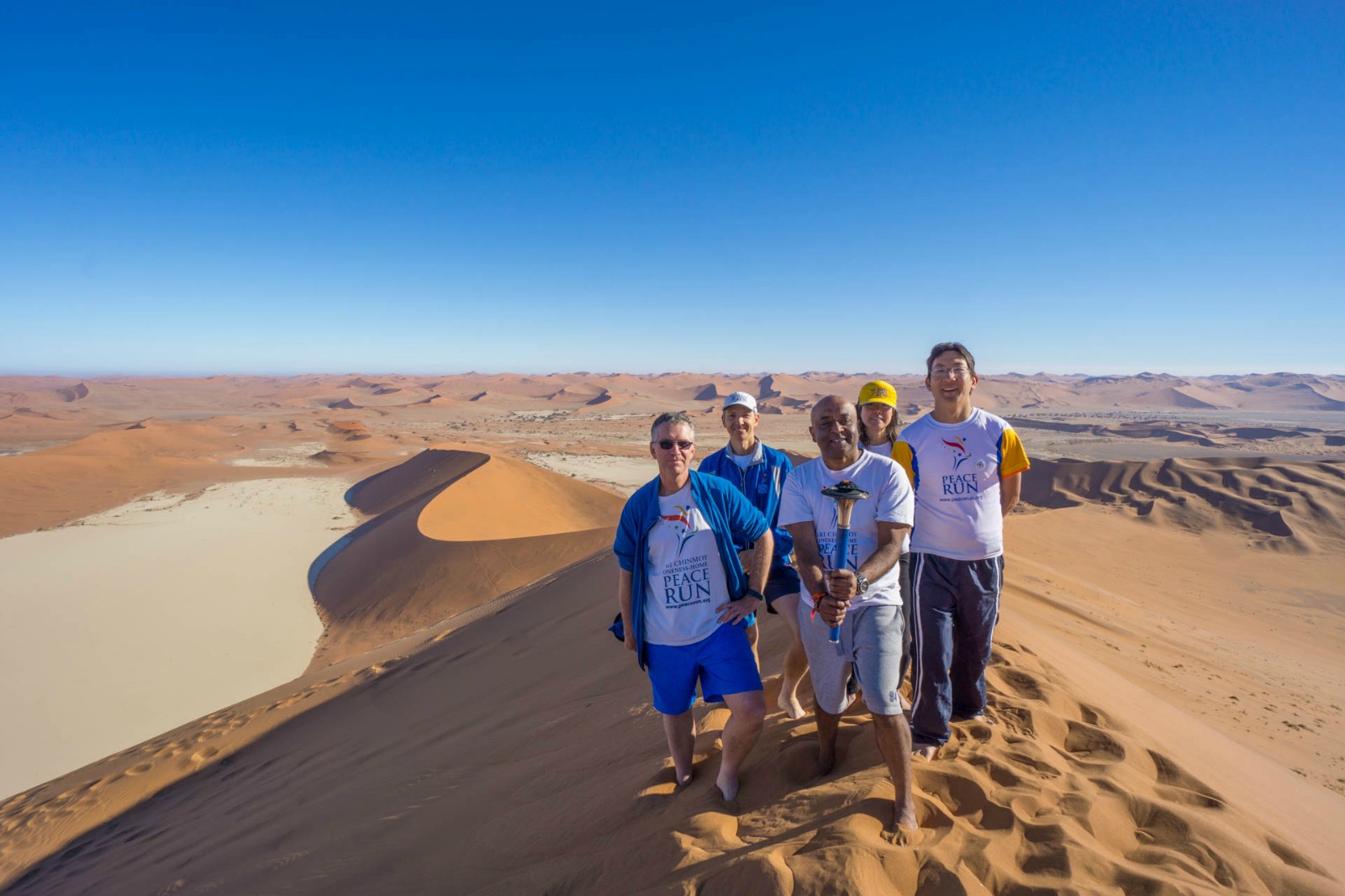 The Peace Runners with the Peace Torch on top of a dune at Sesriem.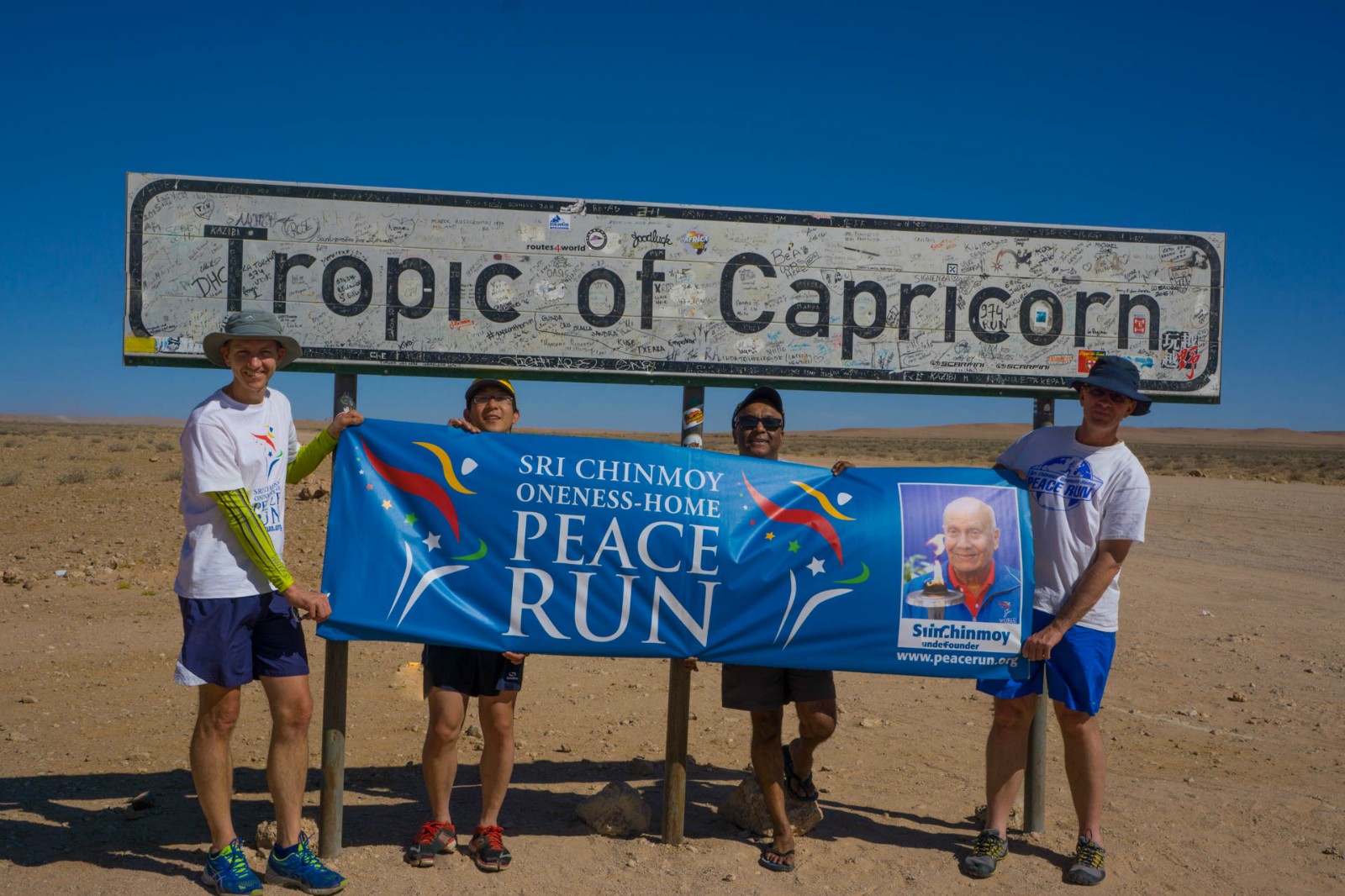 Crossing the Tropic of Capricorn in the desert.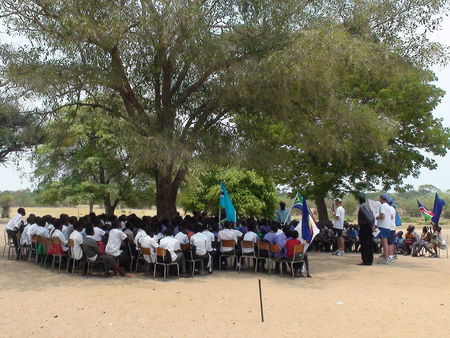 Talking about peace with learners under a huge tree at Lusilo Primary School in the Zambezi Region in 2010.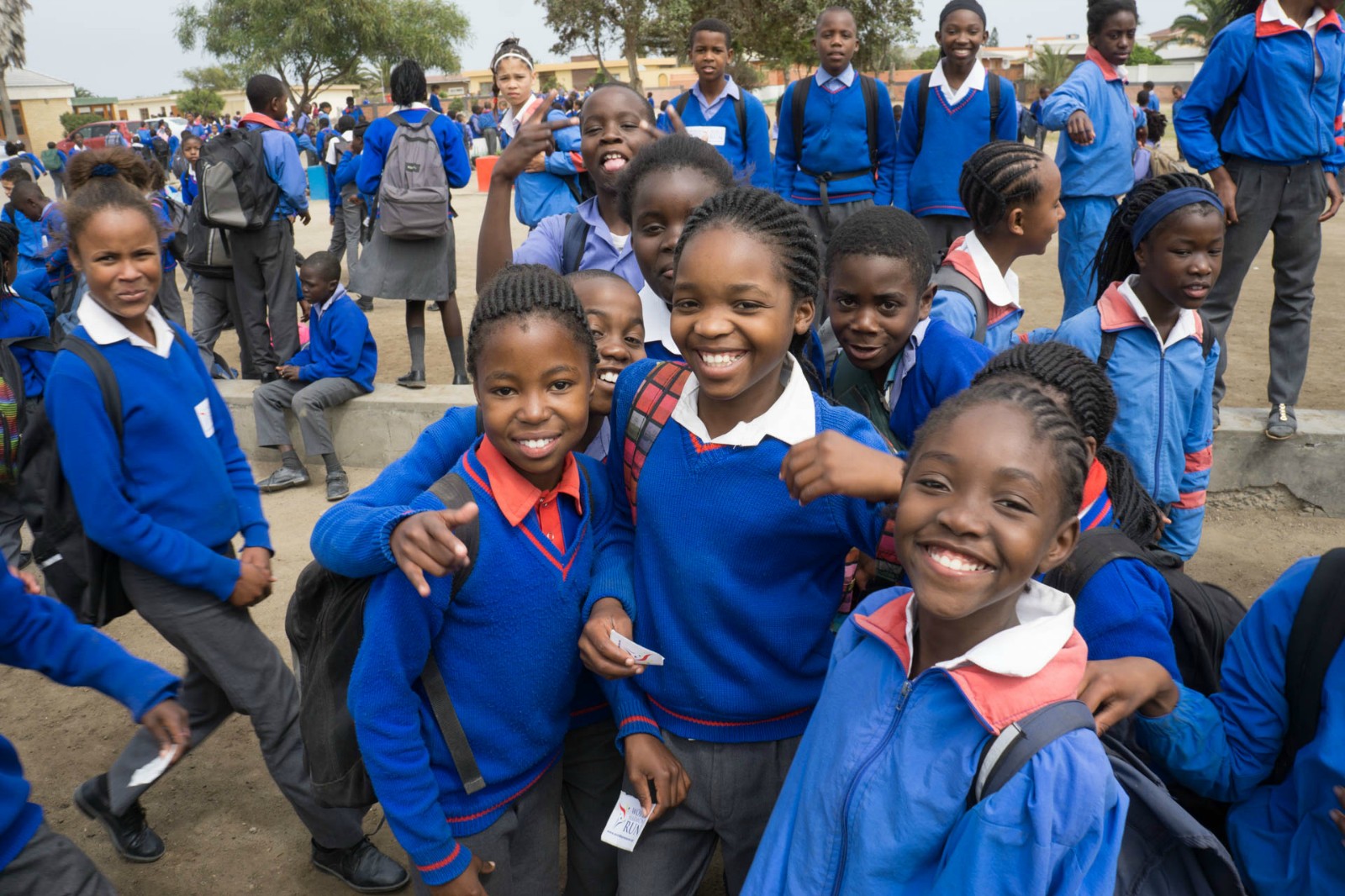 Our Team saw so many smiles in Namibia!