European continent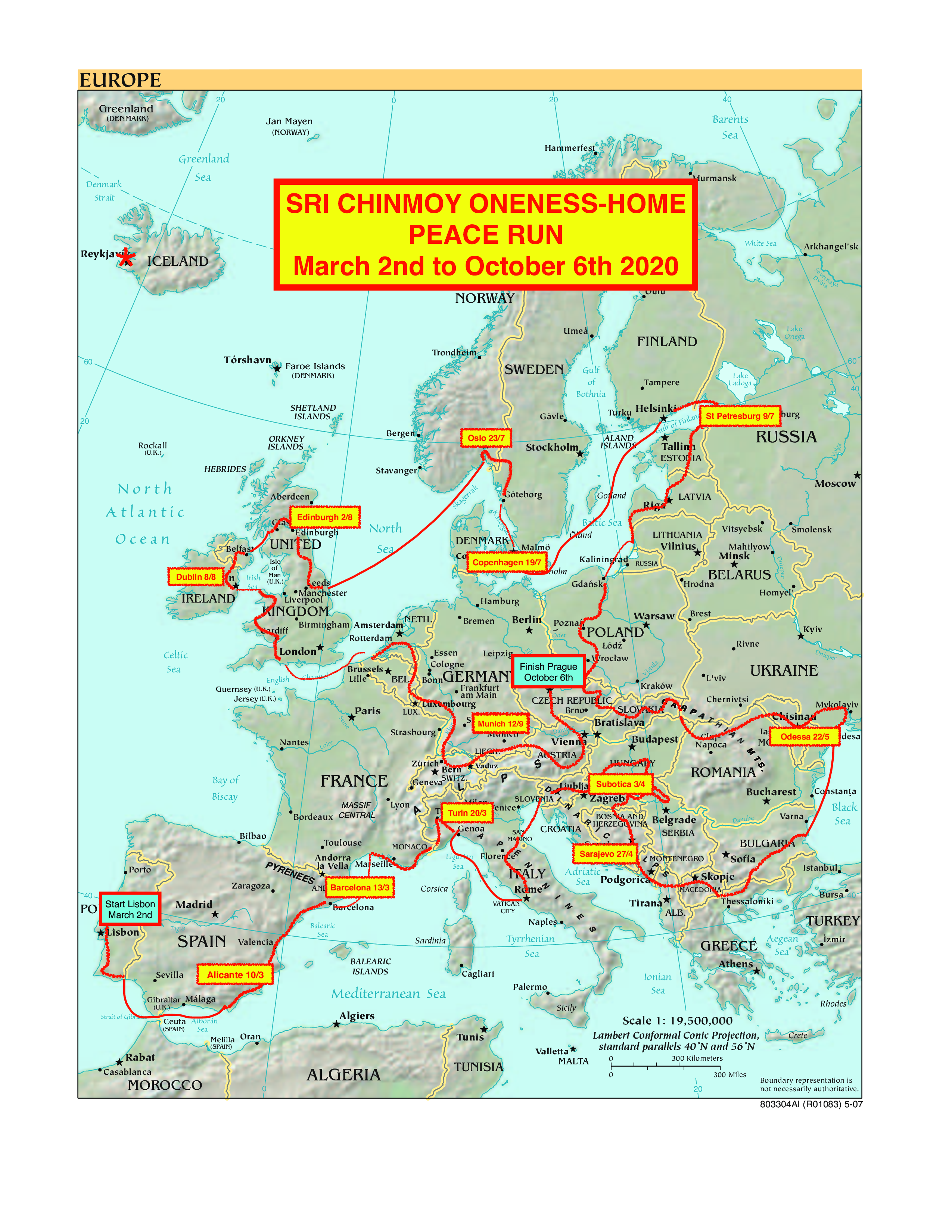 In 2019 there are various Peace Runs happening throughout Europe, in Rome, Palermo, Iceland, Romania, Hungary, Bulgaria, Moldova, Russia, Croatia, Austria, Wales, Portugal and Switzerland. Please check on the country pages and News/Daily reports.
In 2020 the Peace torch will be carried through all European countries in a continuous run (see map above). The European Peace Run 2020 will be launched on Monday 2nd March in Lisbon, Portugal. Runners will carry the torch on a 7 month journey to the final ceremony in Prague, Czech Republic on October 6th.
INVITATION: We offer an invitation to everyone to participate in the 2020 Europe Peace Run. You can participate by running with the torch as it comes through your town or city, or by greeting the torch in your school, town hall, stadium, festival, or community gathering. Take this opportunity to hold the torch and share your vision and hope for Peace in our world.
Live Television Interview outside the National Stadium in Sofia at the opening of the Peace Run in 2018.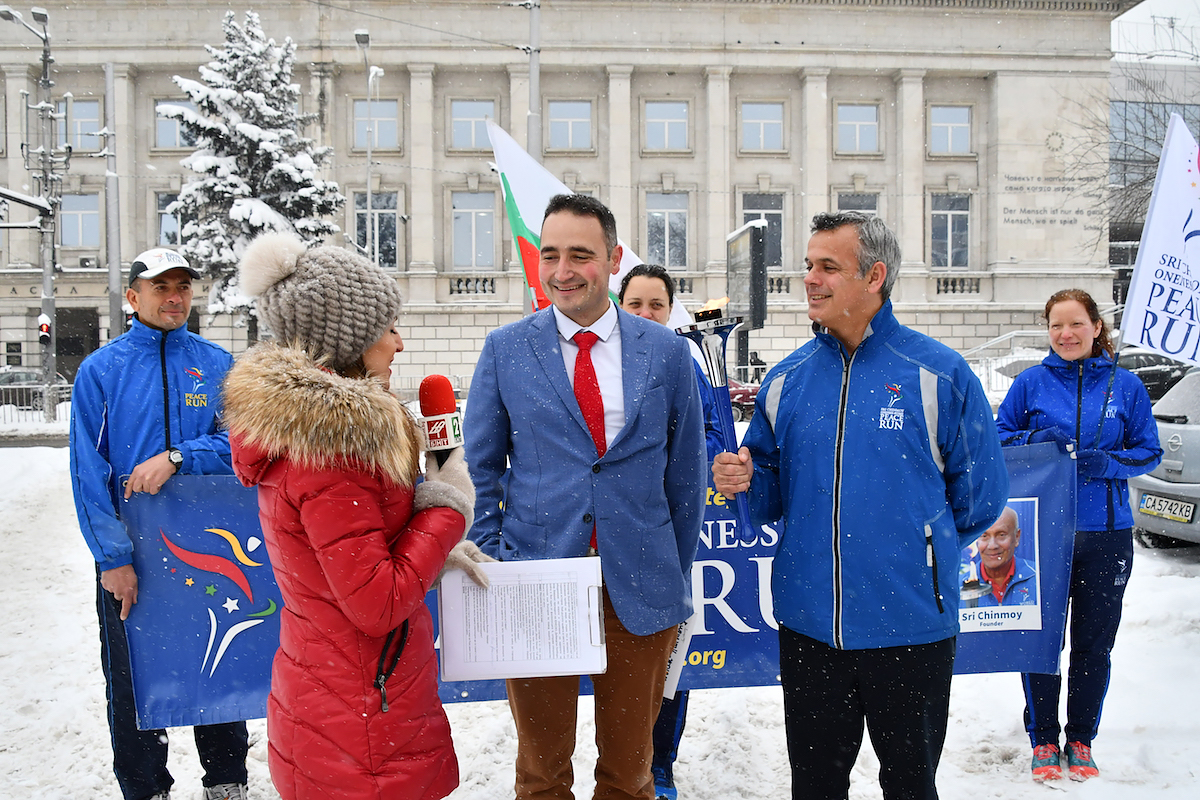 The Torch was lit by the Mayor of Sofia, Yordanka Fandakova.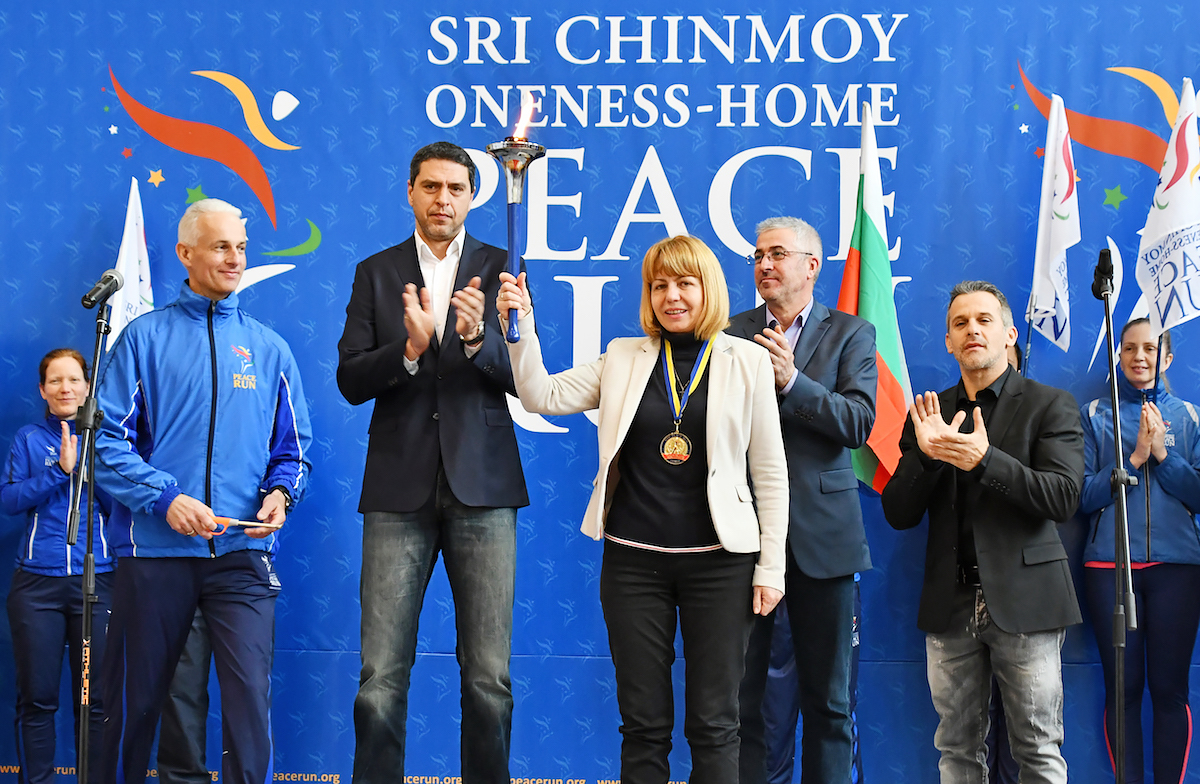 Launching the Peace Run in Sofia
Please join us along the route and carry the Peace torch for a few steps, a kilometre or further.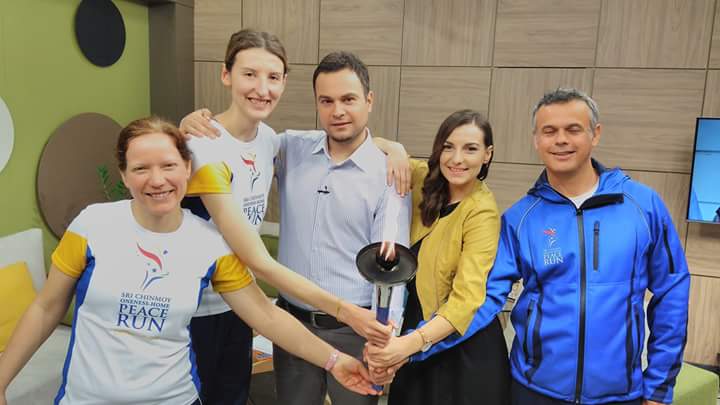 Peace Run Interview with Jorge Pina (Portuguese)