In 2020 the Peace torch started its journey in Lisbon, Portugal. The Peace Run was opened by the President of Portugal, Marcel Rebelo de Sousa, at the Presidential Palace in Belem.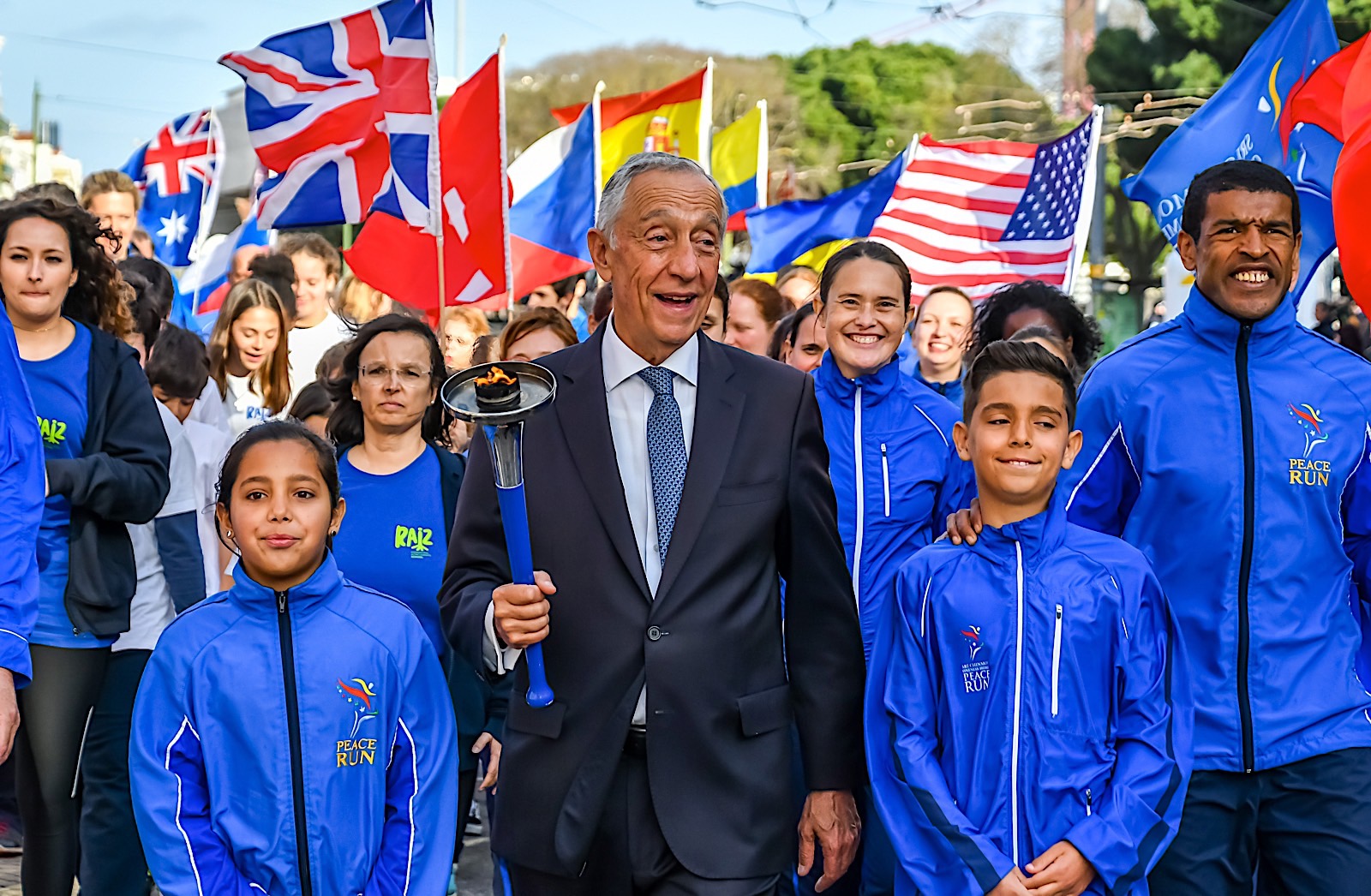 Now, in 2022, the European Peace Run is moving again with routes in Spain, Portugal, Slovakia, Poland, Czech Republic, Finland, Bosnia, Macedonia, Slovenia and France. The highlight of the year 2022 will be a Peace Run along the full length of the River Danube, from the Black Forest to the Black Sea. The Danube Peace Run will run through Germany, Austria, Slovakia, Hungary, Croatia, Serbia, Bulgaria, Romania and Moldova. The runners will carry the torch of Peace towards the Ukraine.
Live Television Interview outside the National Stadium in Sofia at the opening of the Peace Run in 2018.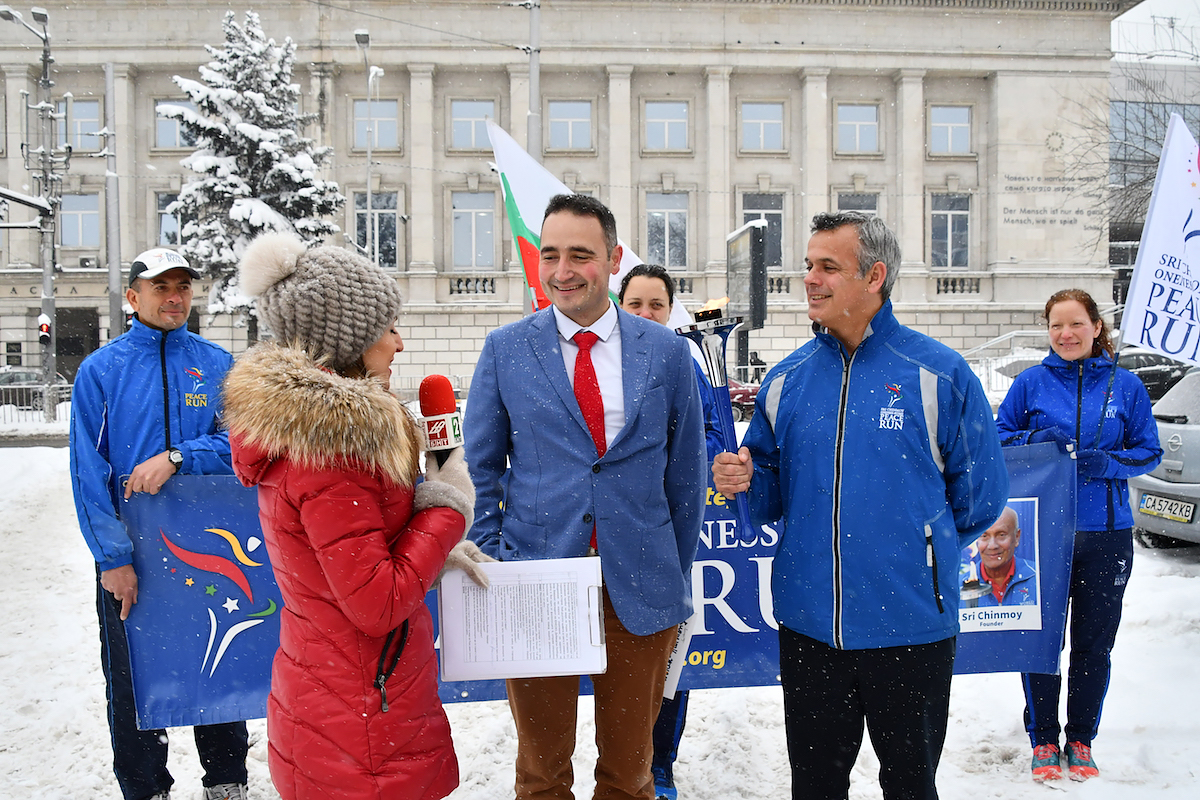 The Torch was lit by the Mayor of Sofia, Yordanka Fandakova.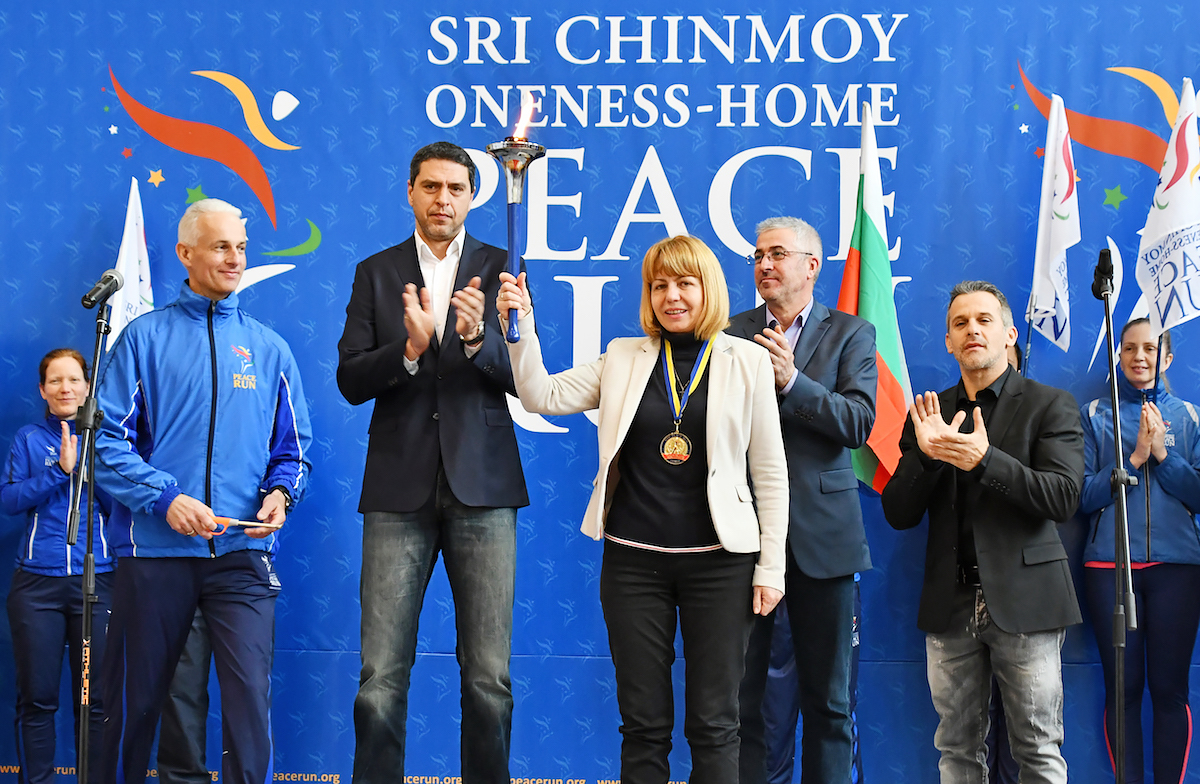 Launching the Peace Run in Sofia
Please join us along the route and carry the Peace torch for a few steps, a kilometre or further.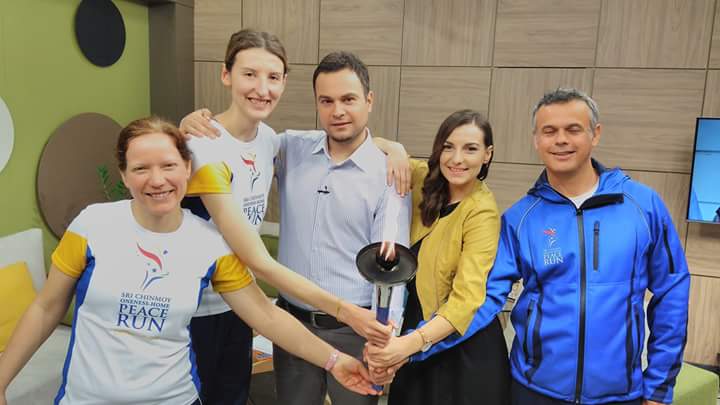 Peace Run Interview with Jorge Pina (Portuguese)