Europe
In 2020 the Peace torch started its journey in Lisbon, Portugal. The Peace Run was opened by the President of Portugal, Marcel Rebelo de Sousa, at the Presidential Palace in Belem. We ran through Portugal and Spain but had to bring the run to a halt as emergency procedures were being implemented because of the global Pandemic. The route would have taken us through every European nation to the Grand finish in Prague in October.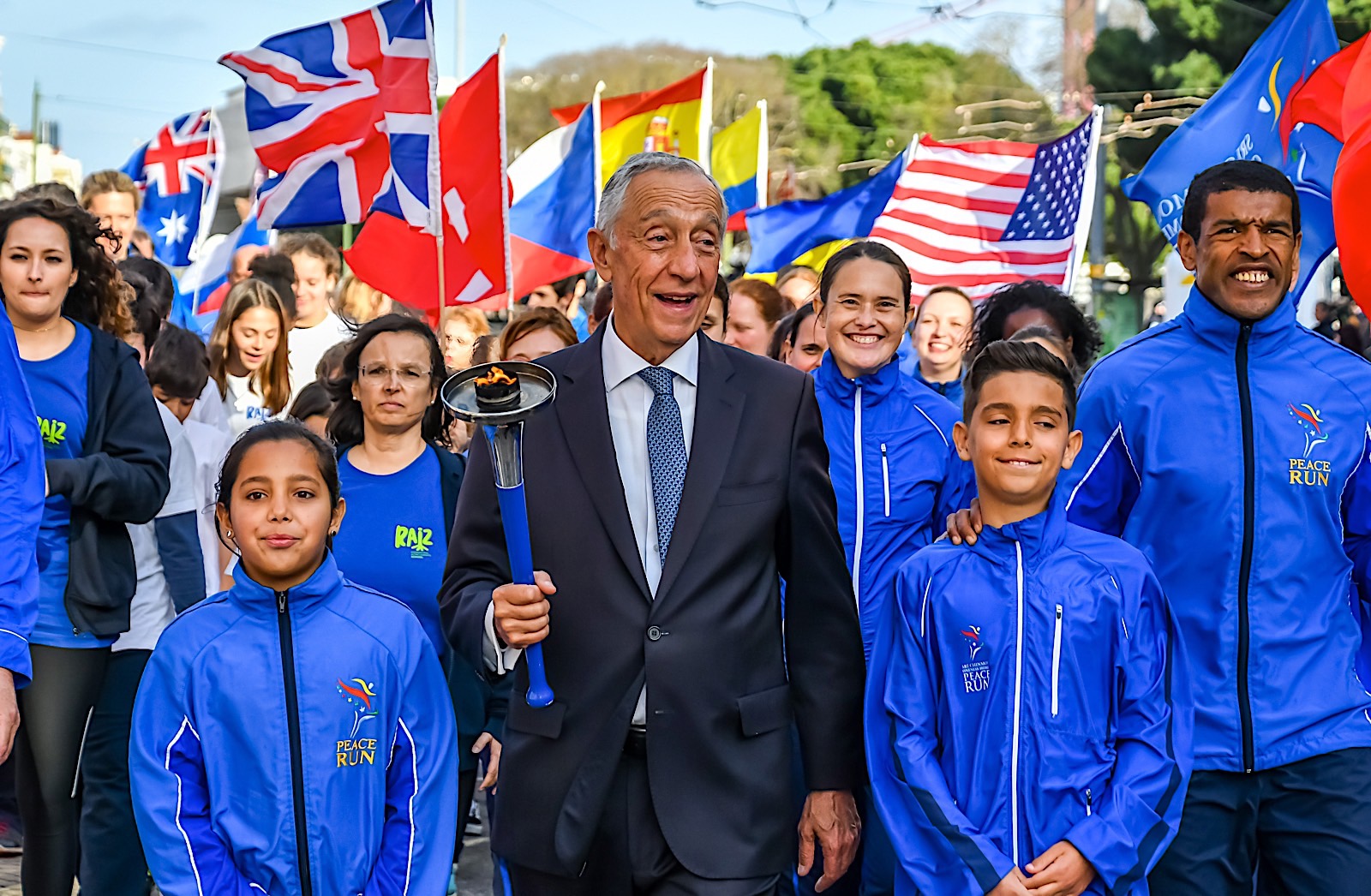 VIRTUAL RUN: On 27th April, 2020 we began running again. Virtually. An international team of runners are running every day, each runner in his or her own neighbourhood, following Government guidelines on safety and social distancing. The virtual route started in Sarajevo on Monday 27th April (the Peace Run anniversary day) and will carve a path through Europe covering 60-160 kms per day, visiting all the European Countries (virtually). The route is based on the original route planned, but adapted to visit countries that we were supposed to visit in March and April (France, Italy, Slovenia, HUngary, Serbia and Croatia).
INVITATION: We offer an invitation to everyone to participate in the 2020 Virtual Europe Peace Run. You can participate by dedicating some or all of your running each week to the vision of Peace for our world. Peace is not just the absence of war and conflict. Peace is the manifestation of sincere concern, kindness and compassion for everyone in the human family - a feeling of Oneness for all creatures and the planet which we call our home. Send your name, nationality and weekly mileage to europe@peacerun.org every Sunday evening between May 3 and October 4, 2020. We also invite you to send a link to a photograph of your run once a month.
Live Television Interview outside the National Stadium in Sofia at the opening of the Peace Run in 2018.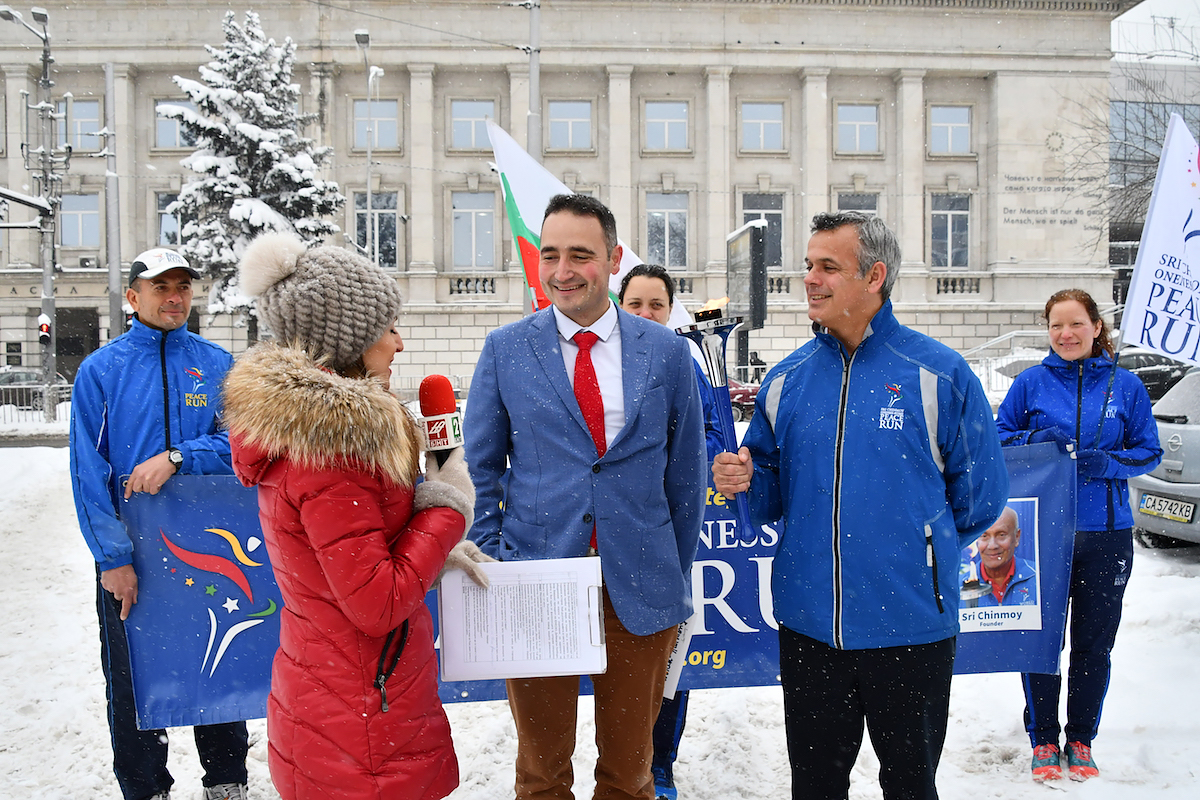 The Torch was lit by the Mayor of Sofia, Yordanka Fandakova.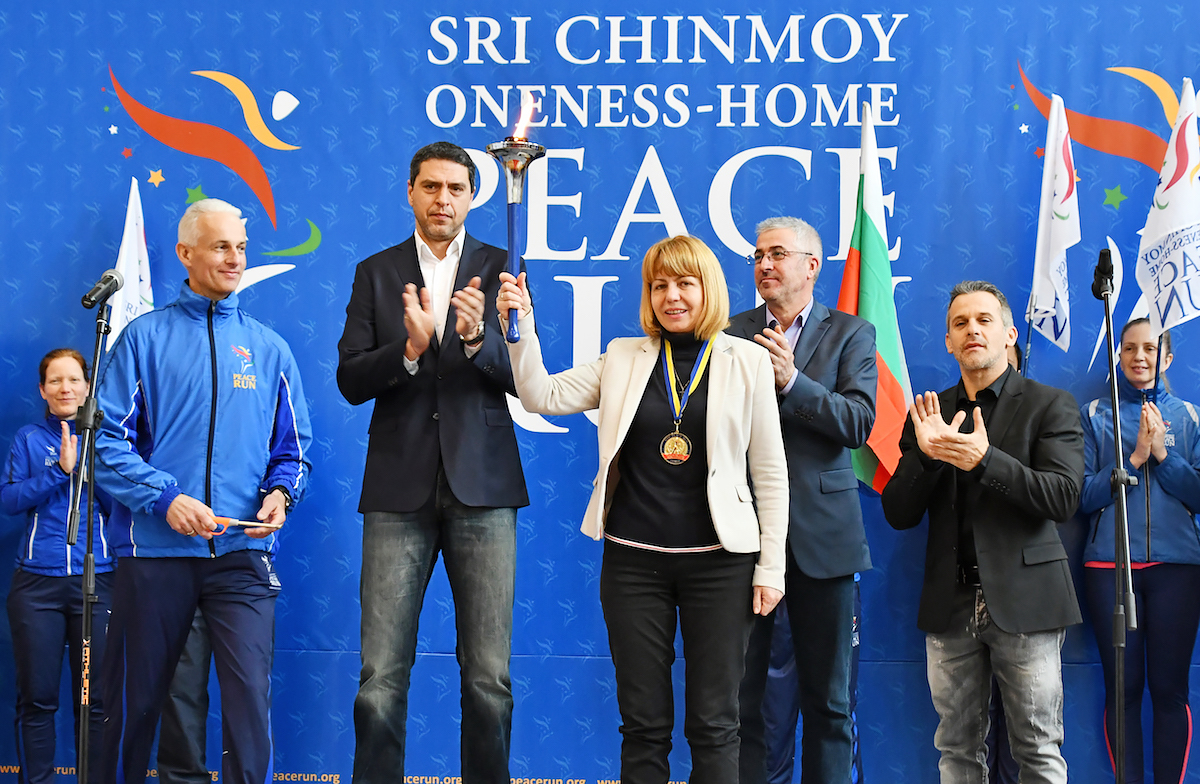 Launching the Peace Run in Sofia
Please join us along the route and carry the Peace torch for a few steps, a kilometre or further.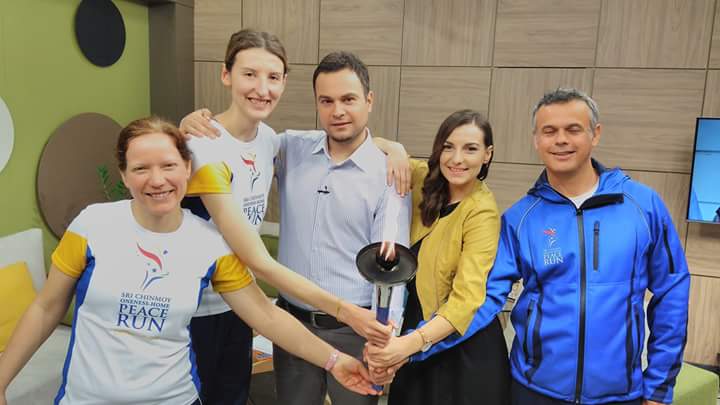 Peace Run Interview with Jorge Pina (Portuguese)