2 – 4 April
In 2019, for the first time the Sri Chinmoy Oneness-Home Peace Run will encircle the entire globe in a calendar year, bringing the Peace Torch to every country of the Southern Hemisphere.
2019 is specially significant as this year will be the first time the Peace Torch will the Kingdom of Tonga, linking Tonga with over 150 countries which have welcomed the Peace Run to their shores.
Visiting schools, community groups and Government Officials, the Peace Run is for all, an expression of our common aspiration for peace and better world. All peace-lovers and peace-dreamers – runners and non-runners alike – are warmly invited to participate in activities associated with the Peace Run's visit to Samoa.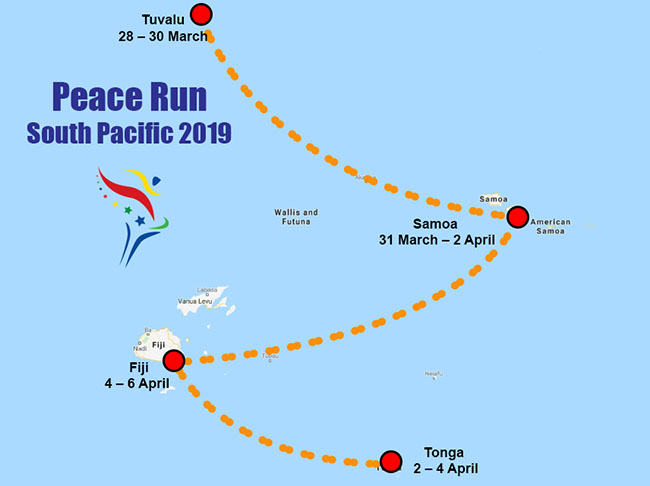 To join the Peace Run events in Samoa, please contact:
email australia@peaceun.org
phone +61 406 058 369