Since its inception in 1987, the Sri Chinmoy Oneness-Home Peace Run in New Zealand has enjoyed the support and patronage of a number of distinguished New Zealand athletes and sports coaches – to whom we are very grateful.
PAST PATRONS
PRESENT PATRONS
Allison Roe MBE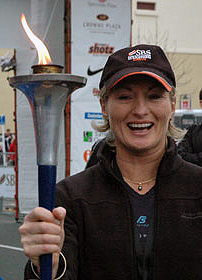 Allison Roe (b. 1956) is a champion long-distance athlete who excelled in the marathon distance during the 1980s. She first met the Peace Run's founder Sri Chinmoy in New York in 1981 after she won the New York City and Boston marathon that year. In 1987 Allison graciously became one of the first patrons of the innaugural Sri Chinmoy Oneness-Home Peace Run in New Zealand and we have enjoyed her undying and enthusiastic support ever since. Allison currently serves on the Waitemata District Health Board and is Founding Chair and Deputy of the Matakana Coast Trails Trust. Still a committed athlete, Allison took first place in the Mountain Biking event of the World Masters Games in Auckland in 2017.

Read More: About Allison Roe »
---
Precious McKenzie MBE
Precious McKenzie (b. 1936) is a South African-born former weightlifter who won Commonwealth titles representing both England and New Zealand, and has won several World powerlifting and Masters World powerlifting titles. Like Allison Roe, Precious met with the Peace Run's founder Sri Chinmoy on several occasions over the years and also became a patron of the innaugural New Zealand Peace Run in 1987. A true champion and a force for inspiration, Precious has lived a remarkable life despite very trying beginnings in his native South Africa. He is relentlessly positive and enthusiastic, still trains with heavy weights and various exercise machines and runs a gym in the apartment block where he lives with his wife Liz north of Auckland.
---
Supporters
Archbishop Desmond Tutu
The late Archbishop Desmond Tutu's legacy inspires the peace runners of today.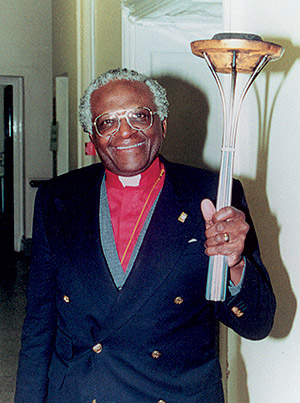 ---
Auckland City Toyota
Our deepest thanks to General Manager, Tom Barrows, for the generous loan of this awesome RAV4 for the duration of the 800km journey in the summer of 2023.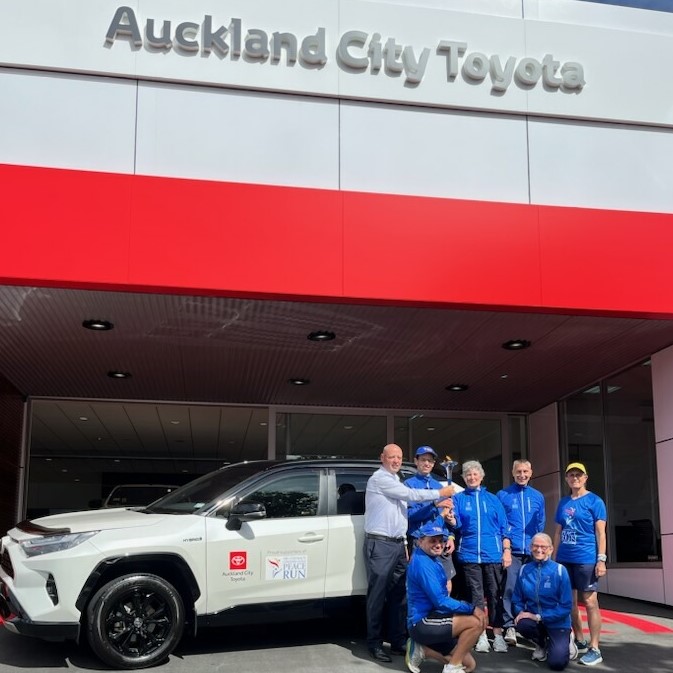 ---
Lisa Tamati
Lisa is a highly decorated ultra runner who now inspires with her wellness and health consulting. She is pictured here with the Peace Run Torch Bearer award for inspiring others to live better and more fulfilling lives. Lisa has supported the Peace Run for many years and is a dear friend and supporter!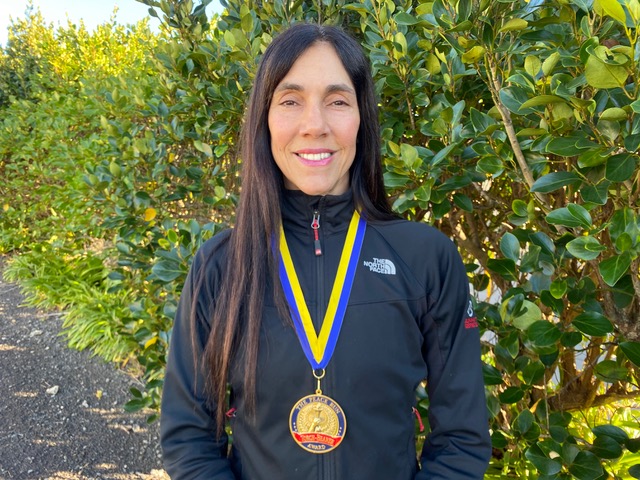 Among supporters of the Peace Run was Jacinda Ardern in her previous role as MP.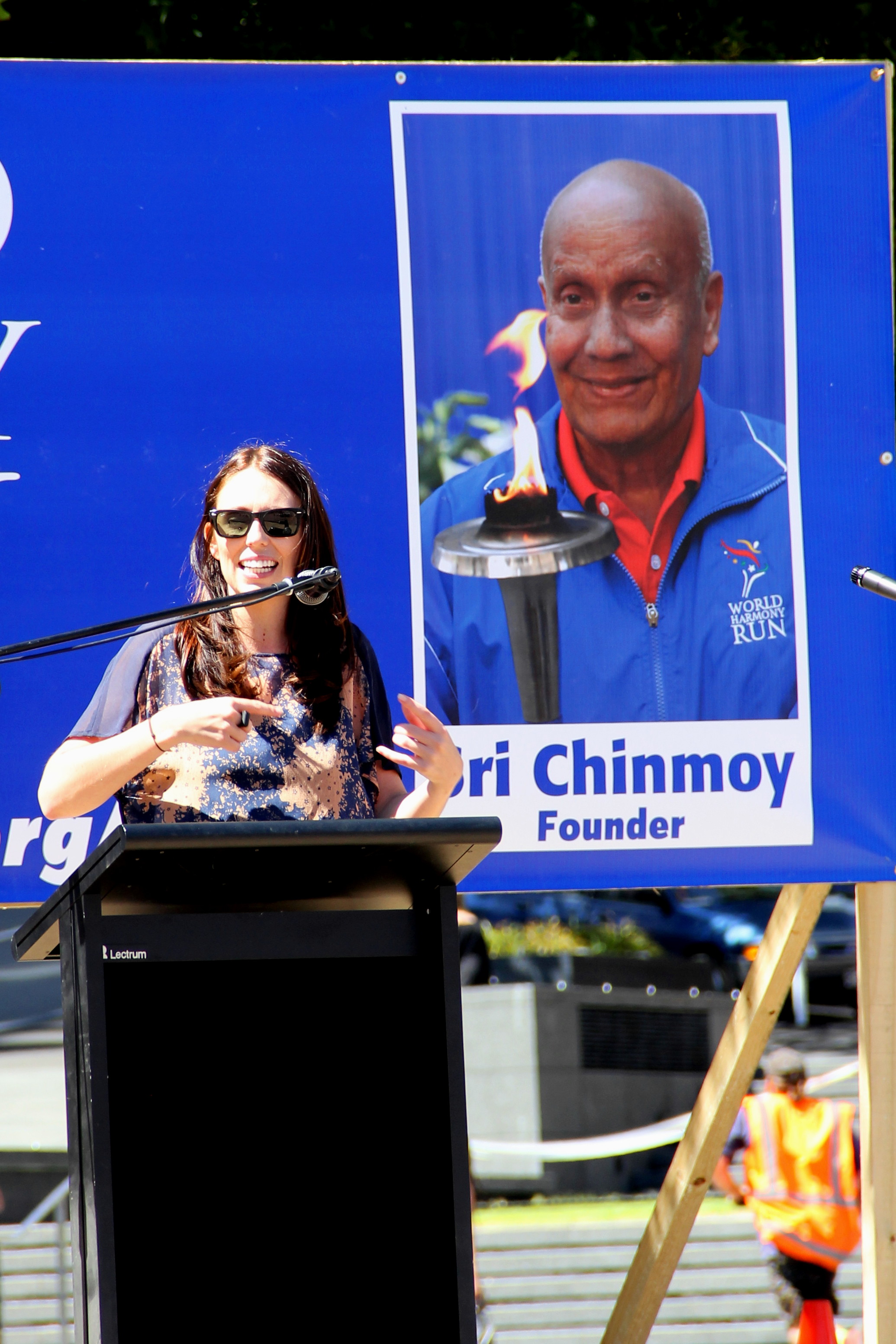 Mystics netball team show their support for New Zealand Peace Run 2019.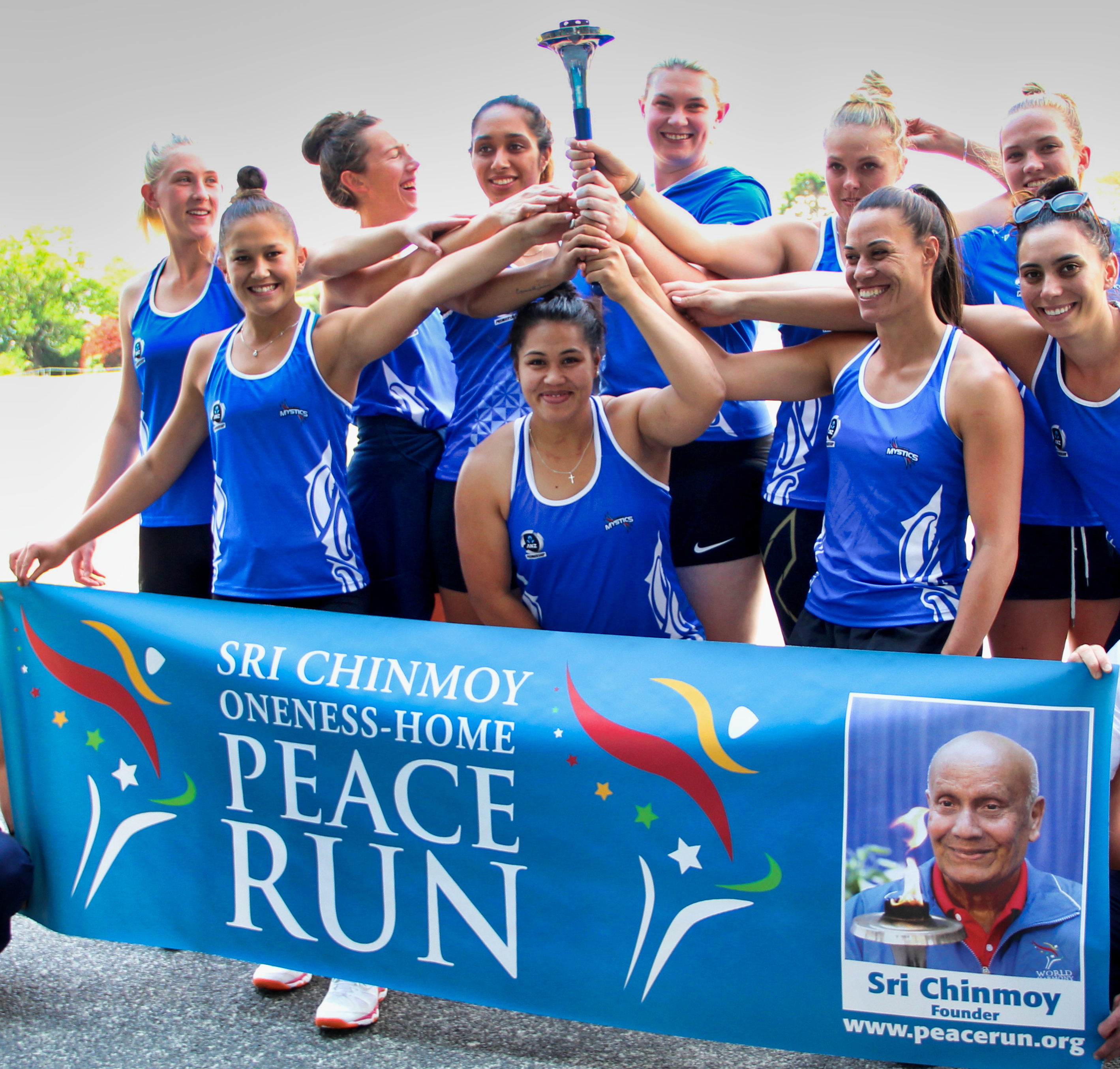 The Pullman Hotel in Auckland - supported the Peace Run in 2019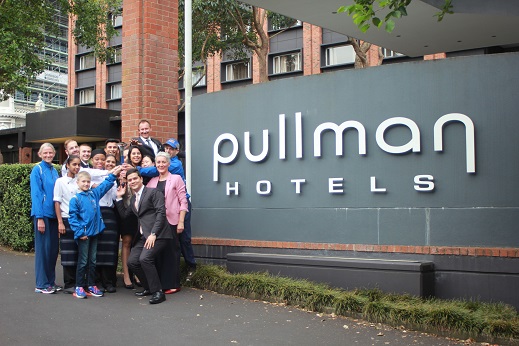 The Breakers basketball team also wanted to show their support for New Zealand Peace Run 2019. Pictured with David, one of our young peace runners and a big fan of the Breakers.