Supporters
Behind the wonderful days of the relay – the hundreds of smiling faces and inspired lives – there has been a small army of supporters. They have offered vehicles, accommodated our runners in the many towns and communities we have passed through, shared their dreams, offered food and hospitality, taken their own steps for peace by participating in so many diverse ways.
The Peace Run is a testament to the good hearts and shared dreams of people everywhere, and the level of support we have found nationwide highlights the Peace Run's message – you and I together, we are the peace-makers, the bridge builders, we are the ones who will help to usher in a brighter future.
 
For this reason we are especially delighted to acknowledge some of our major supporters and sponsors, and to offer our gratitude for their services and for the many ways they have made this great relay possible.
Thanks to Milestones for ther wonderful signage done at short notice. Several schools' Peace Trees and also Parakai Hot Springs have signs showing their commitment to peace. 
Shoe Science Mt Eden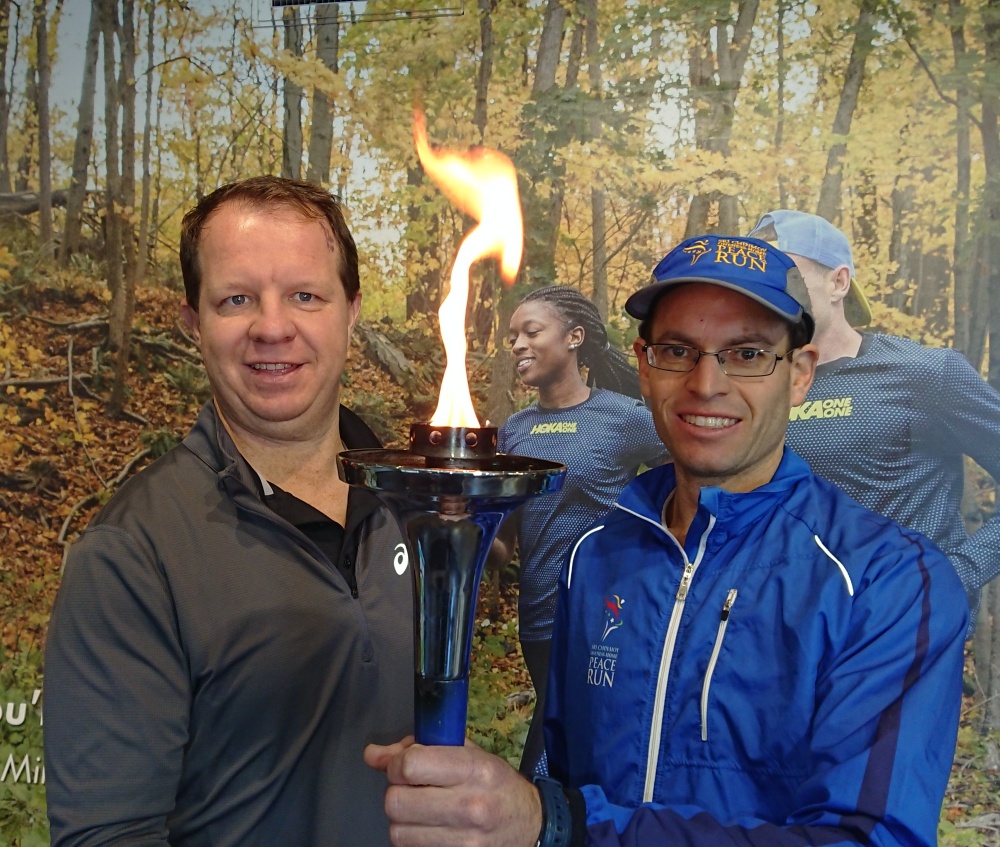 Shoe Science in Mount Eden are encouraging the team with their excellent service and support! Niel, TJ and Jodie will look after all your running requirements.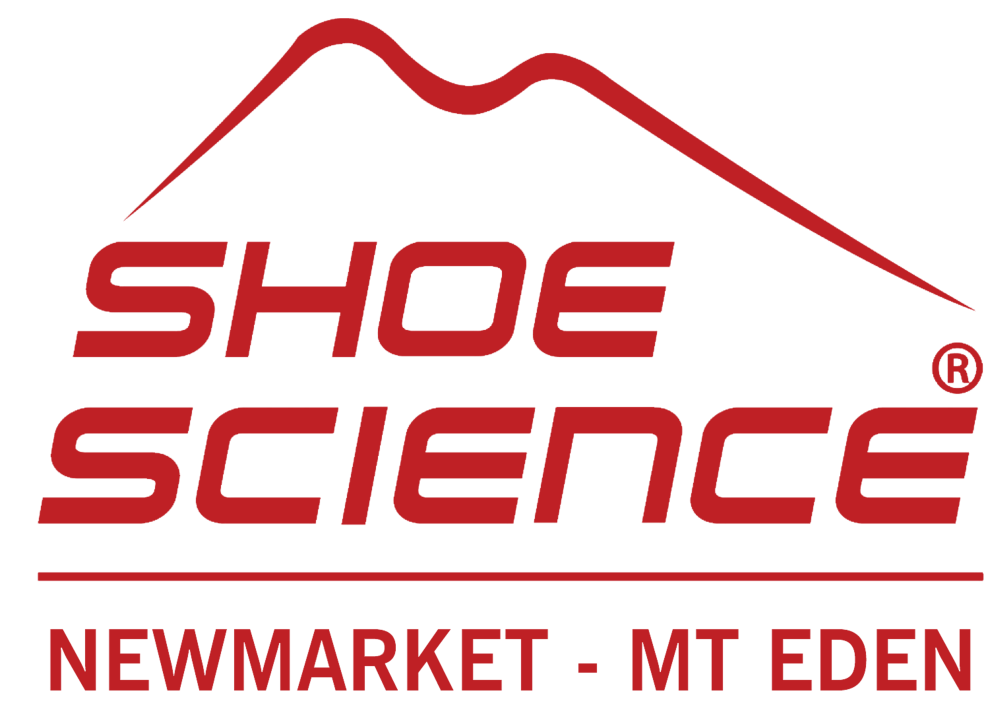 Omega Rentals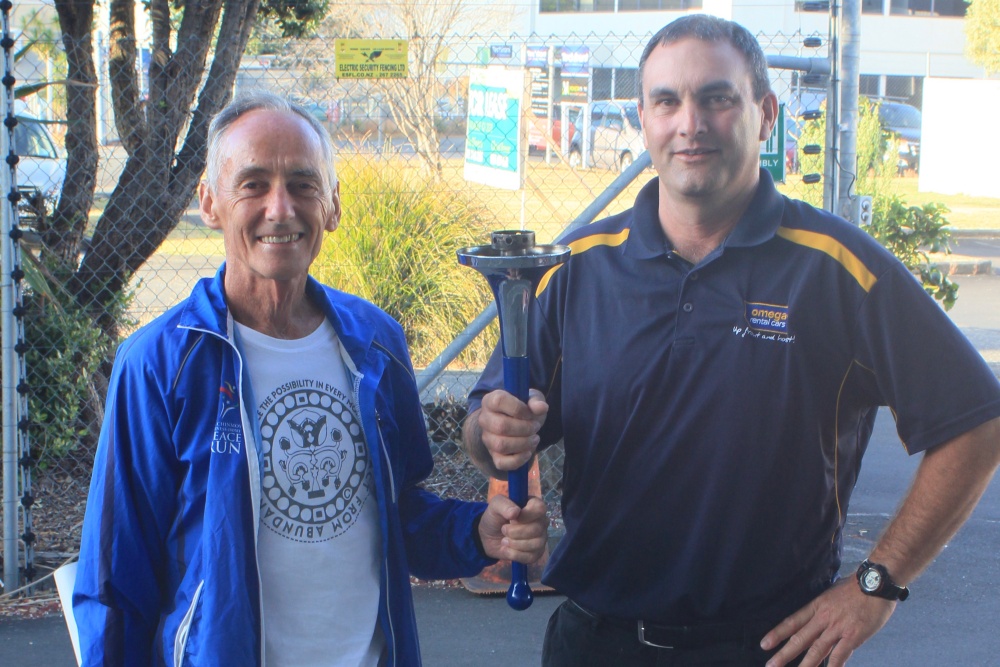 Thanks to Omega Rentals for supporting the upcoming Peace Run with a generous discount.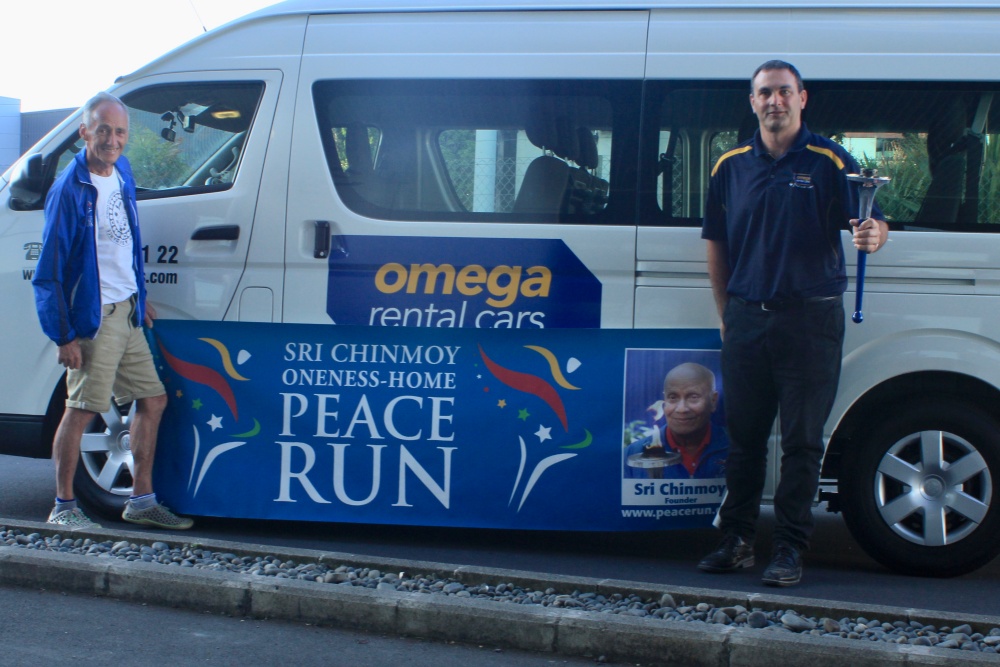 Countdown Onehunga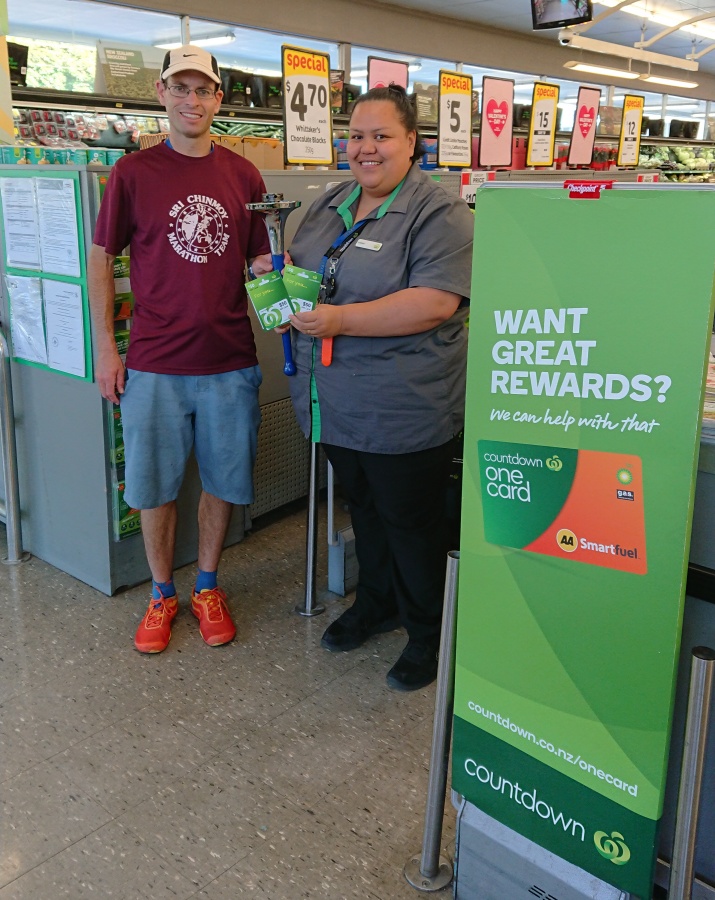 Thanks to Countdown Onehunga for their great support. Here is Leilani with grocery gift vouchers, which we gratefully redeemed. 
The Pullman Hotel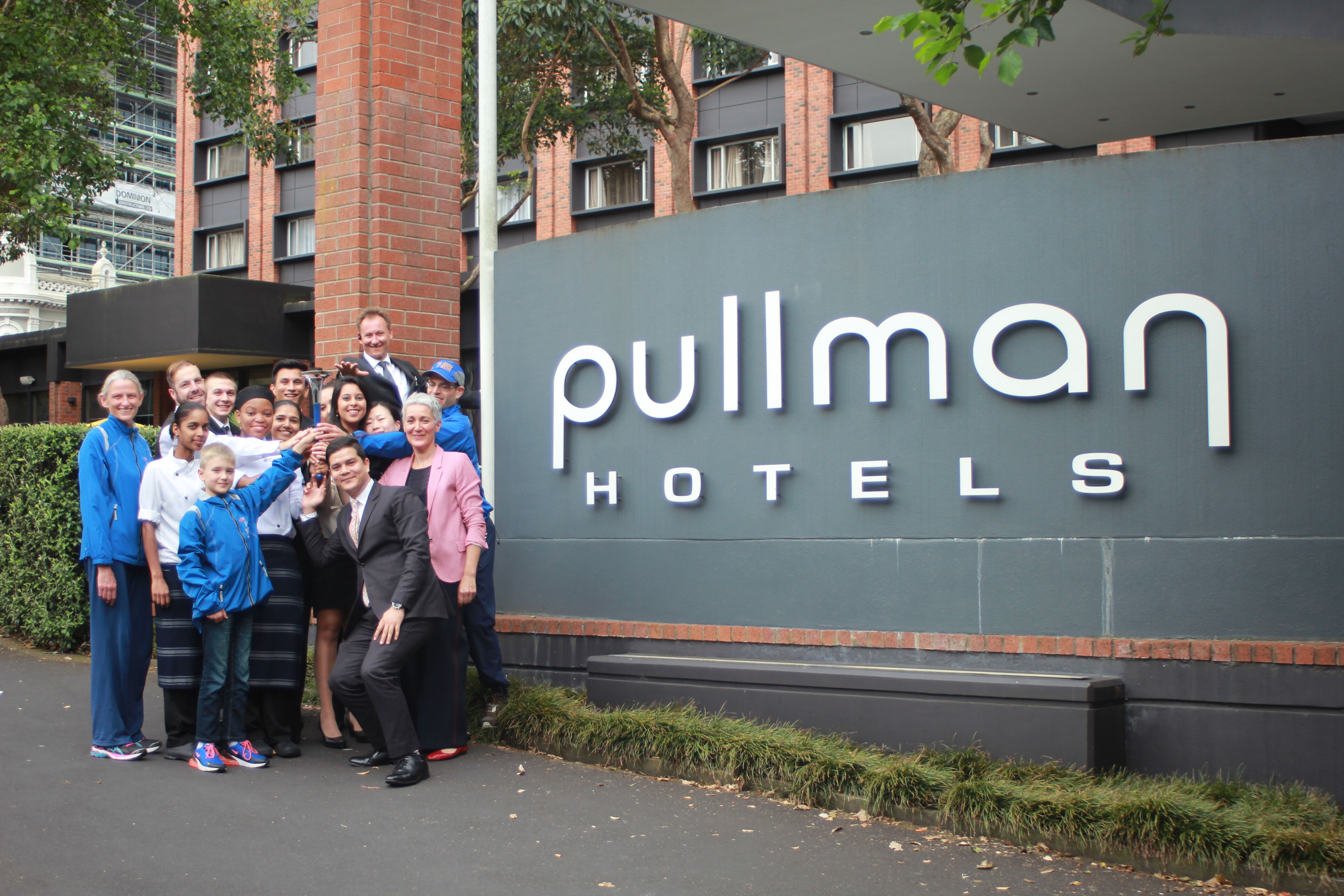 The prestigious Pullman Hotel in the heart of Auckland's CBD,  http://www.pullmanauckland.co.nz has hosted many significant meetings with supporters and friends of the Peace Run in recent months. Their support has been boundless - one aspect of their support for the Peace Run will be in offering a free welcoming banquet for 100 guests, including the 14-member international relay team. The evening will bring together past and present Peace Run volunteers, advocates from numerous peace organisations and supporting companies. 
Campervan World 33Ltd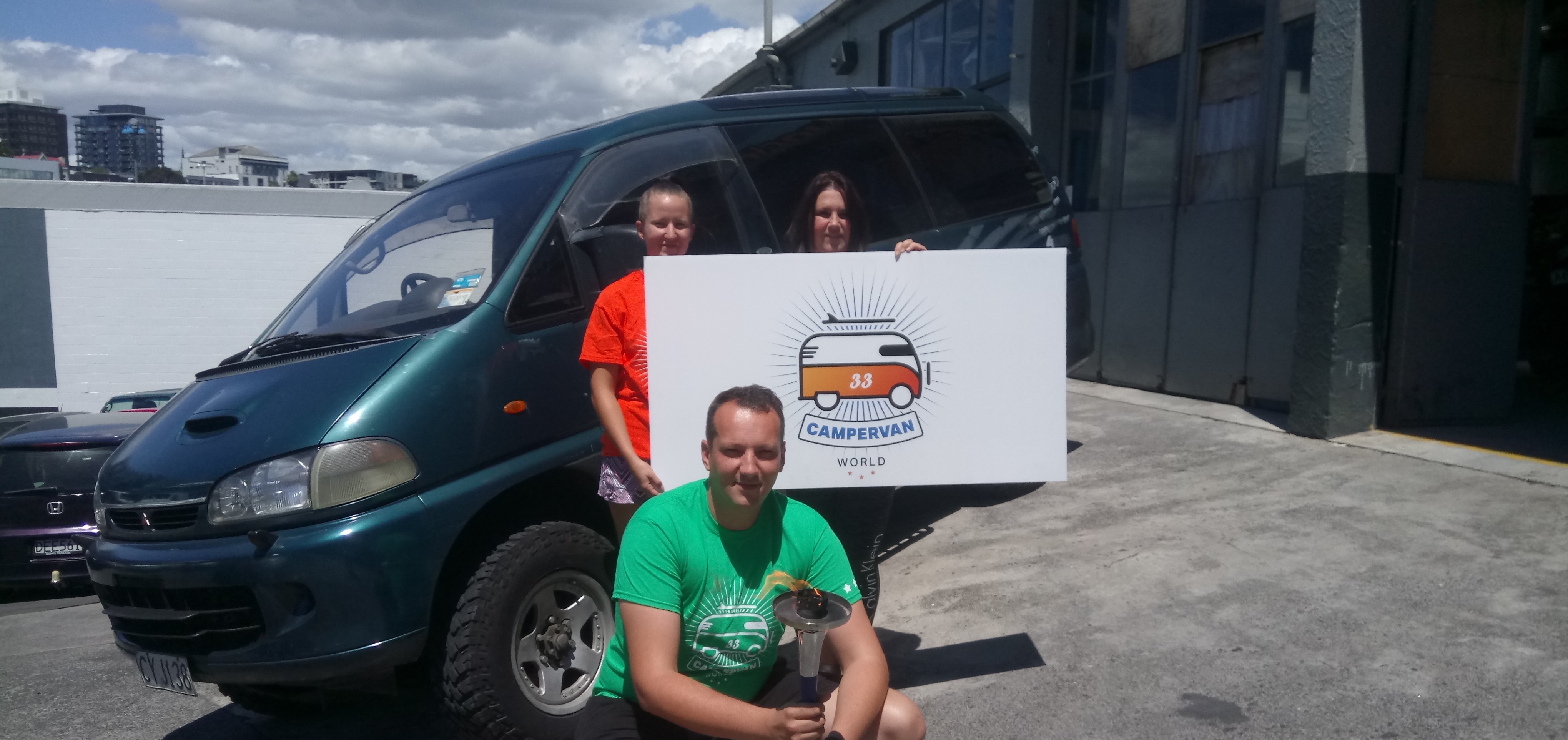 The Peace Run always finds a few remarkable individuals whose support and wholehearted involvement makes the unlikely become reality. Nina and her staff at Backpacker Carworld have been incredibly generous in custom preparing two excellent vans to transport our 14 international runners, their torches and gear around the country. Nina has contributed beyond our imagination, working around the clock to organise events, people, bookmarks for children and media, particularly in the Auckland region. Visit http://www.backpackercarworld.com  for more information or call +64 9 377 7761.
Illumina and Downlights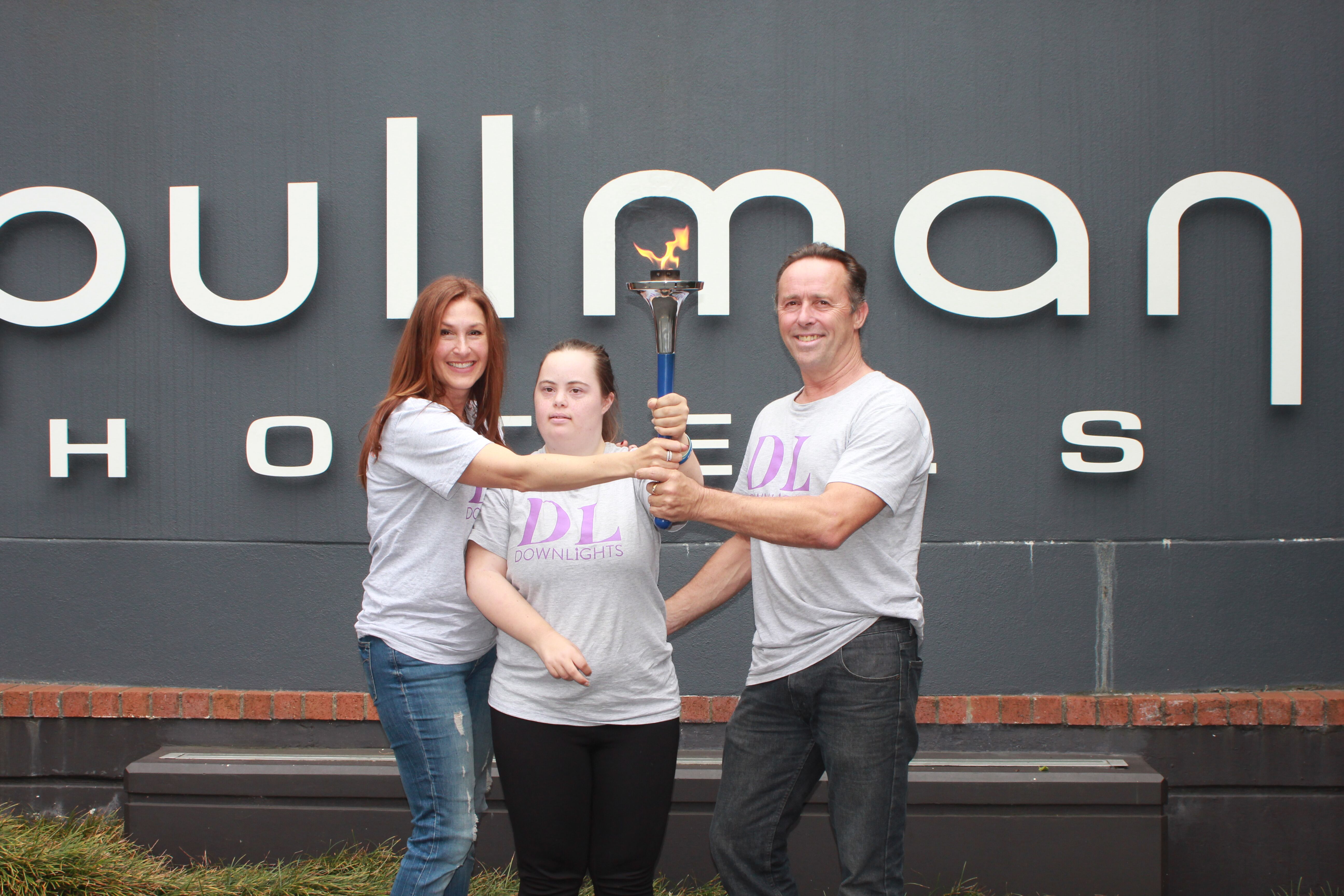 Our boundless thanks to Jennifer for working side by side with Nina on all aspects of the Auckland leg of the Peace Run. Her company, Downlights/Illumina and Interworld Fundraising, are splitting the fuel costs between them and are contributing over half of the considerable petrol costs incurred during the 4-week relay. Pictured with her is Emma, the inspiration behind Downlights.
Interworld Fundraising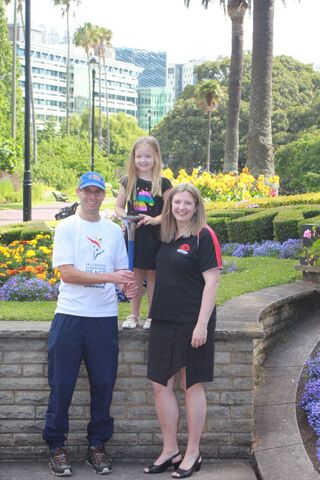 Interworld Fundraising has supported New Zealand schools, clubs, groups and communities since 1974. We have teamed up with Downlights to make fundraising candles that are created in New Zealand by people with Down Syndrome. visit www.downlightsfundraising.co.nz for more information or call 0800 272 473.
Interislander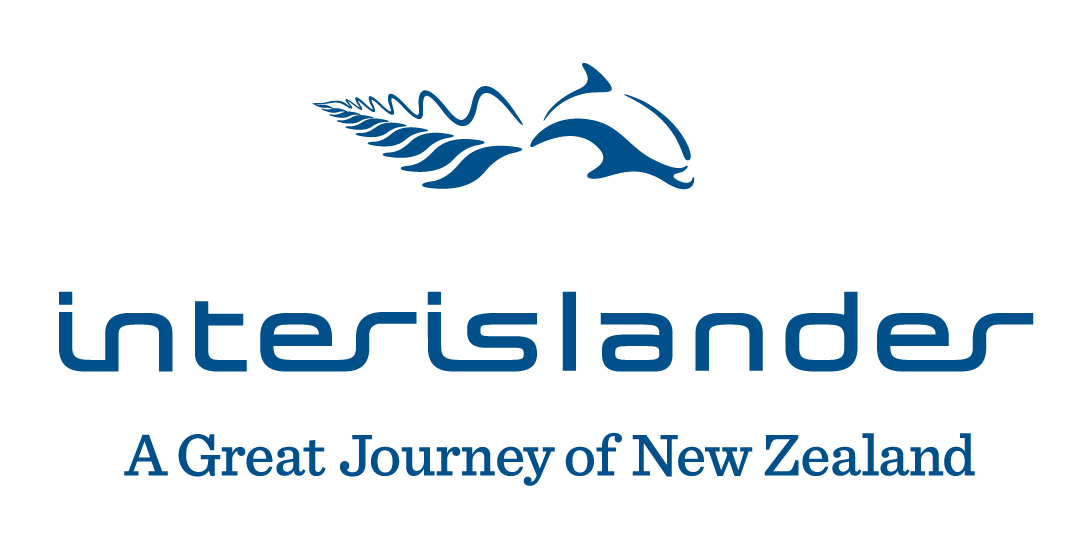 A very big Thank You to the Interislander for transporting our two Peace Run vans, one trailer and ten of our Peace Runners over the Cook Strait and for providing for the return trip too.
https://www.greatjourneysofnz.co.nz/interislander?gclid=EAIaIQobChMItbTE6-qR4QIVVY2PCh2FZQGpEAAYASAAEgJdxPD_BwE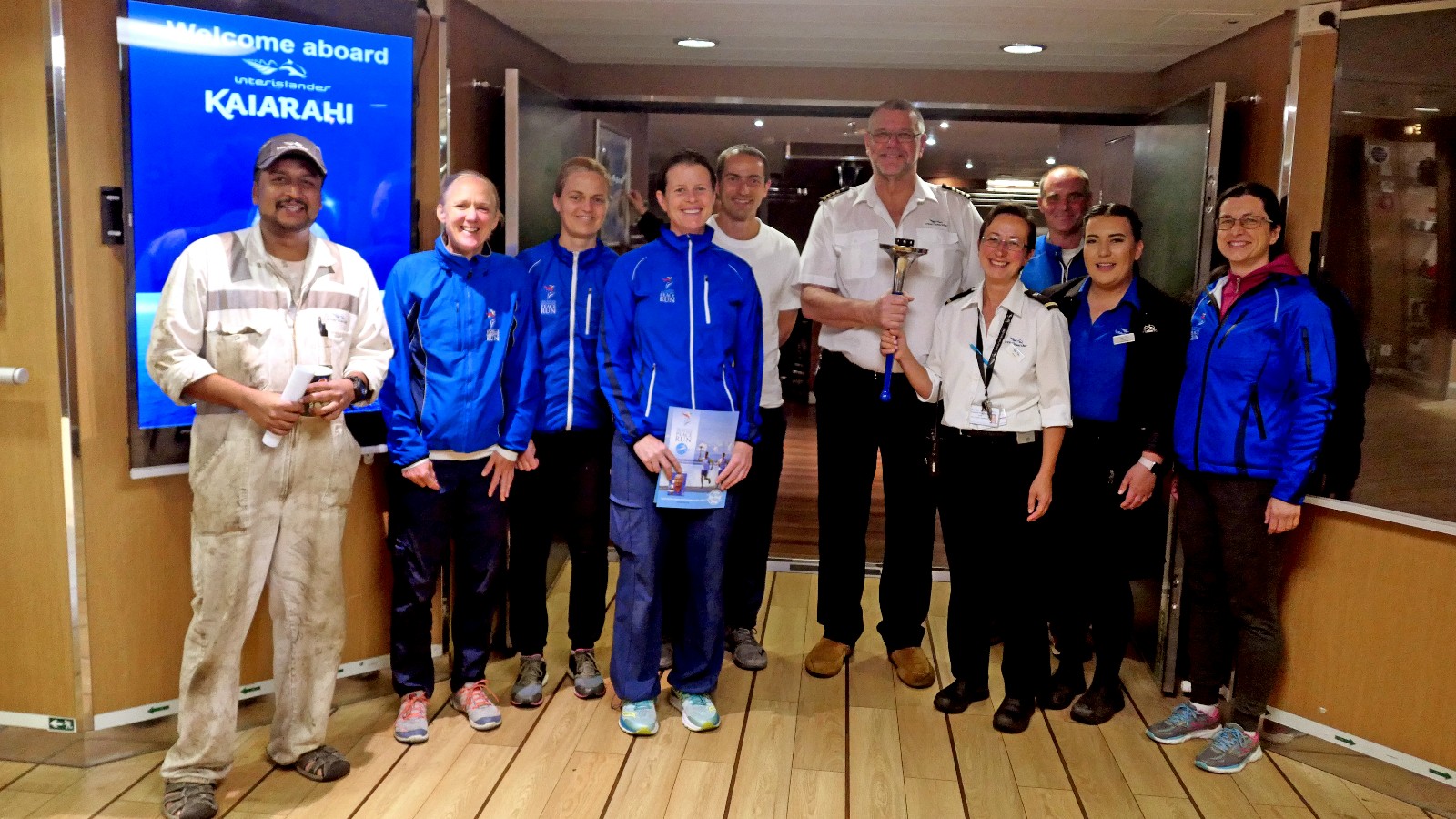 We meet the Captain, Colin Batty and all the lovely crew including Suze Kolaczynski and Mayia Halbert. They were so encouraging and really delighted to hear about the Peace Run.
The MINDLAB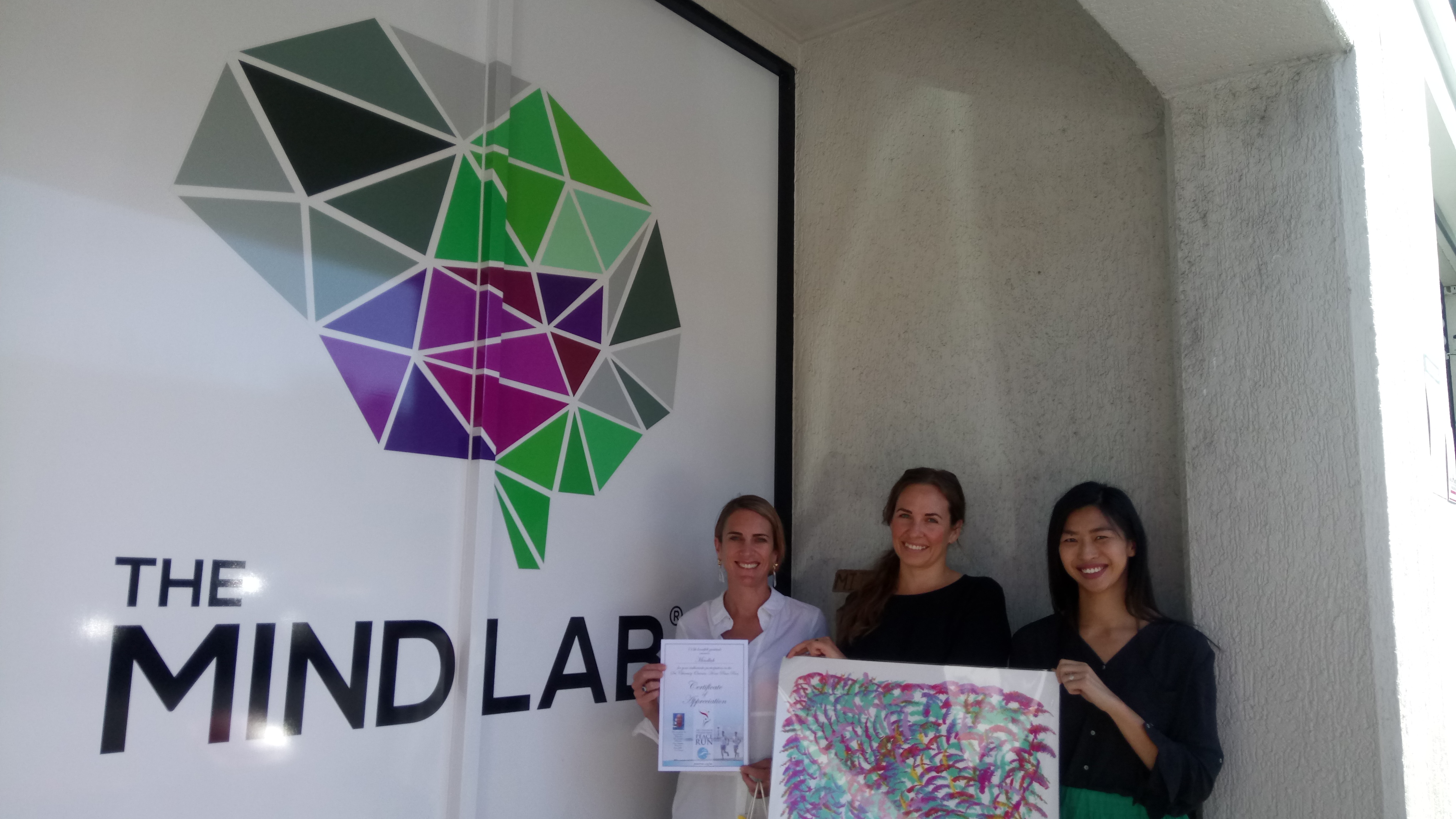 Frances from The MINDLAB provides 20,000 book marks for students to remember the Peace Run.  Pictured are Philly, Susanne and Zippo with artwork, a certificate and a book on peaceful aphorisms from the Peace Run Team acknowledging their support of the New Zealand Peace Run 2019.
New World Eastridge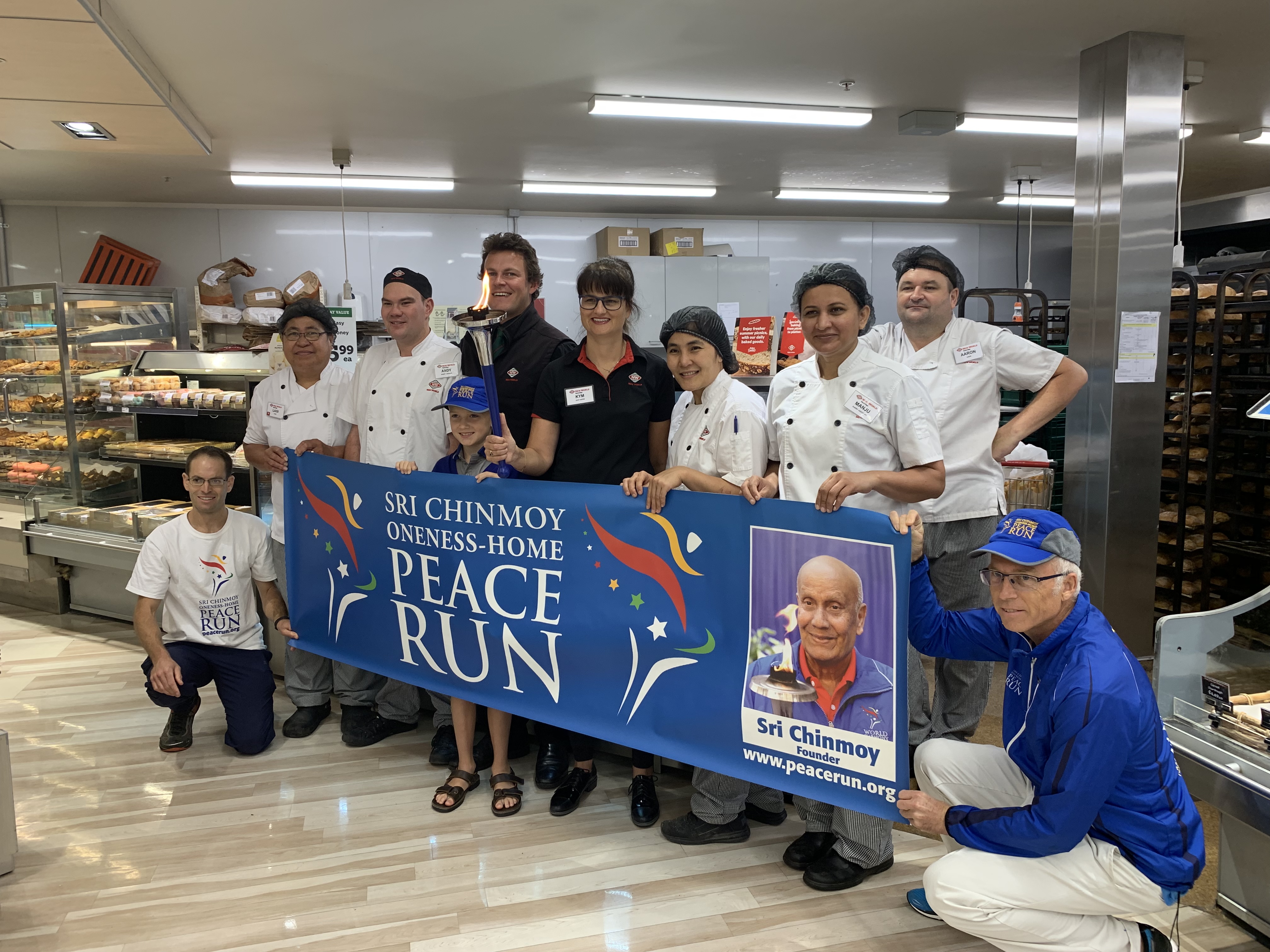 New World Eastridge, baking for peace. The baking team with the peace run team.
Special thanks to the Bakery team at New World Eastridge for custom making 2000 cookies - gifts for the children at St Kentigern School in Remuera, to commemorate the Peace Run's visit on March 8th.
TMK Packers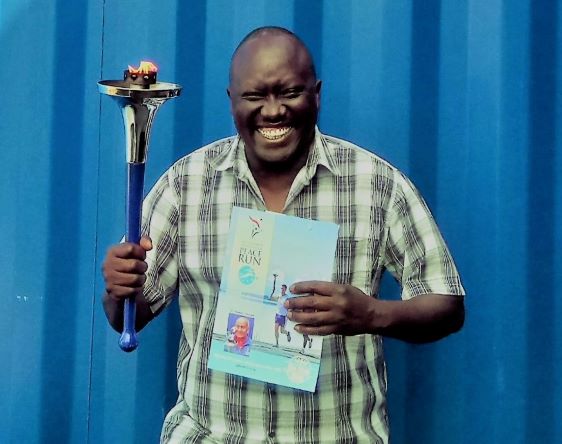 TMK Packers
Thanks to Steven and TMK for generously offering 20 litres of lamp oil. Wherever the torch goes, so will TMK's contribution to this event.
Locksmart
The Peace Run is indebted to Locksmart for getting us out of a pickle. We needed Mitch's expert key unlocking to access our gear trailer. (The keys were missing!) Mitch is standing in front of his mobile service vehicle. He was fast, efficient and great to deal with. 


Thanks to Nicola for granting us a complimentary service! The Peace Run is ready to roll thanks to the generous time and expertise of Nicola, Justin and Mitch of Lockmart. www.locksmart.co.nz