Italy 12 October: Rome
Pope Francis Blesses the Peace Torch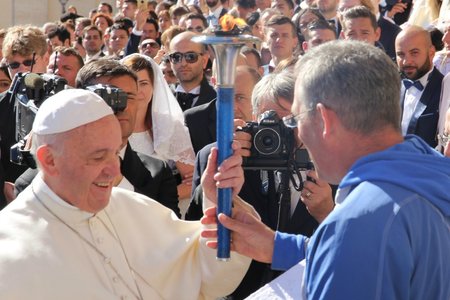 Pope Francis blessed and held aloft the Peace Torch from the Sri Chinmoy Oneness-Home Peace Run during his weekly audience in St. Peter's Square on Wednesday, Oct 12, 2016.
Here is a video showing a short excerpt of the mass followed by Pope Francis blessing the torch.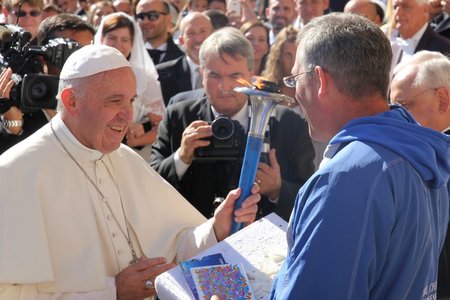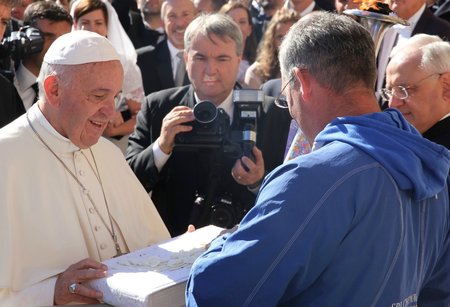 We also presented a beautiful volume of selected drawings and messages of peace and love from children on six continents.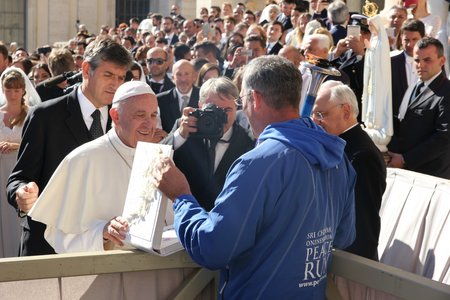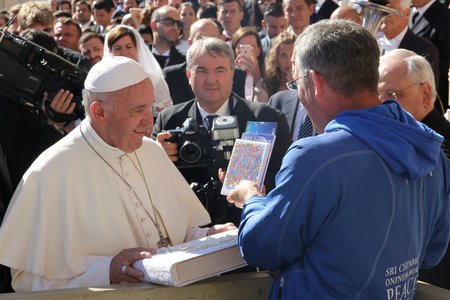 The Pope was delighted with the gifts, which also included an acrylic painting by Peace Run founder, Sri Chinmoy, entitled Grace.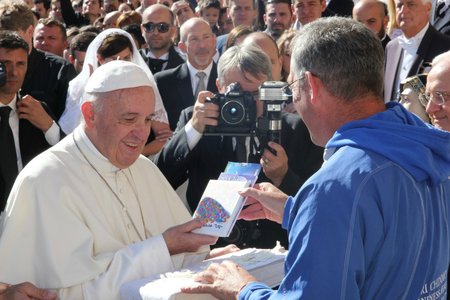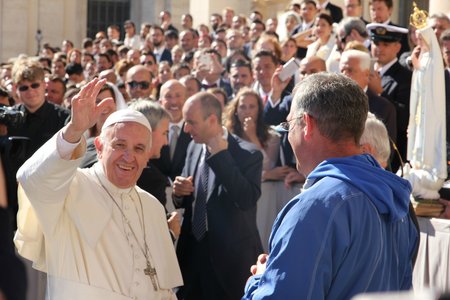 He offered his soul-stirring blessings to all the Peace Runners from many nations. This was Pope Francis' second time to bless the peace torch.