Finland 23 May: Kesälahti - Ruokolahti
Peace Run in Finland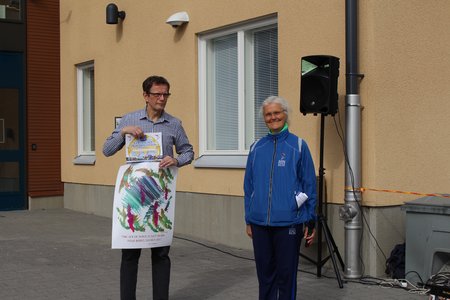 Principal Kyösti Havukainen from Arppen School receiving the certification and the Jharna Kala Peace Painting.
We run to the Kesälahti and we were kindly invited to be part of the annual City Mahaton festival. Long distance runner Asprihanal Pekka Aalto is presenting the torch.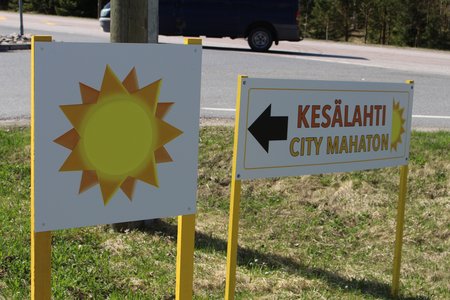 Thank you Ruokolahti for offering us accommodation and meals for the night.