When we travel all over the world, we are very fortunate to view thousands of poems, essays and artwork, each one expressing a sincere wish for peace, and for a better world. Here is a selection of some of the artwork we have had so far:
Class art projects
Many classes have come together to create one larger artwork for peace, with everyone helping to contribute!
Pandas 4 Peace
Eisenhower School, Clearwater, FL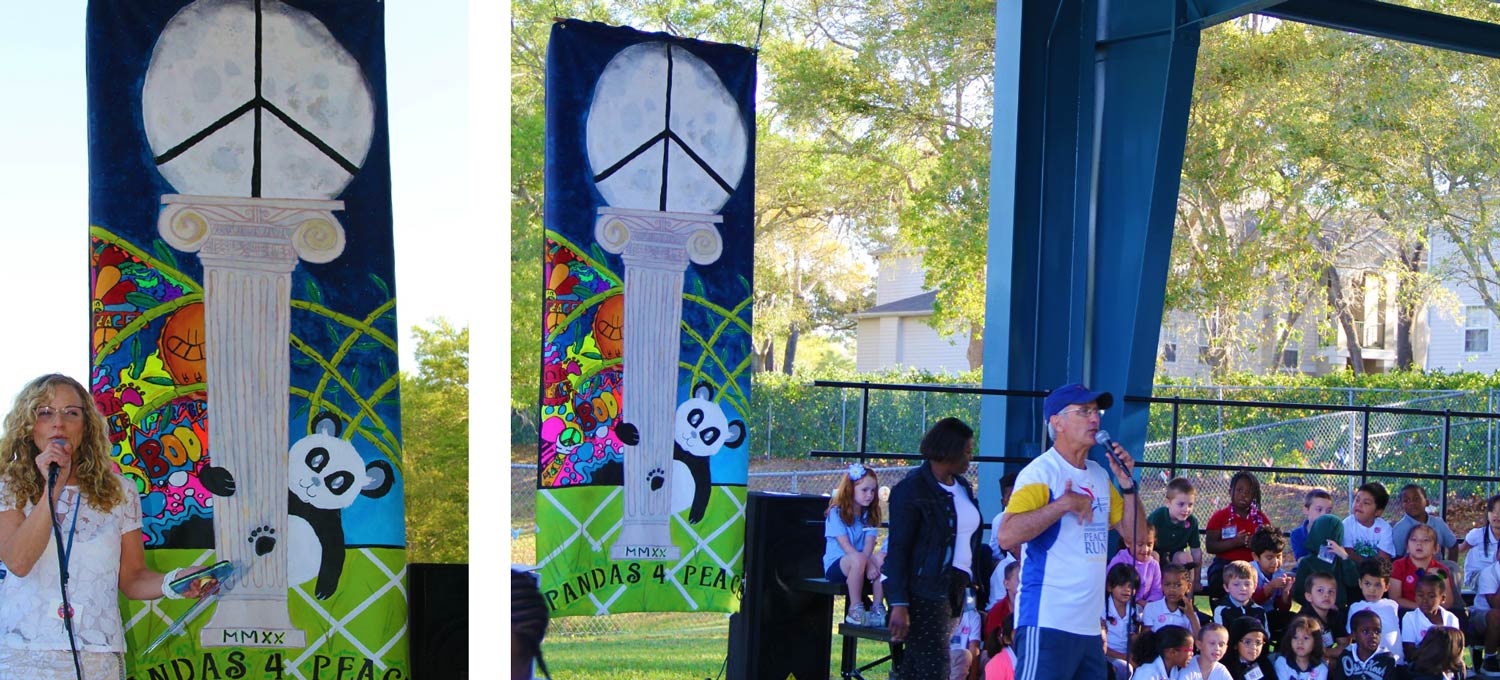 Peace banners
Often schools make large banners to greet the Peace Runners, such as this one in Wicklow, FL
---
Poetry and essays
I am only a child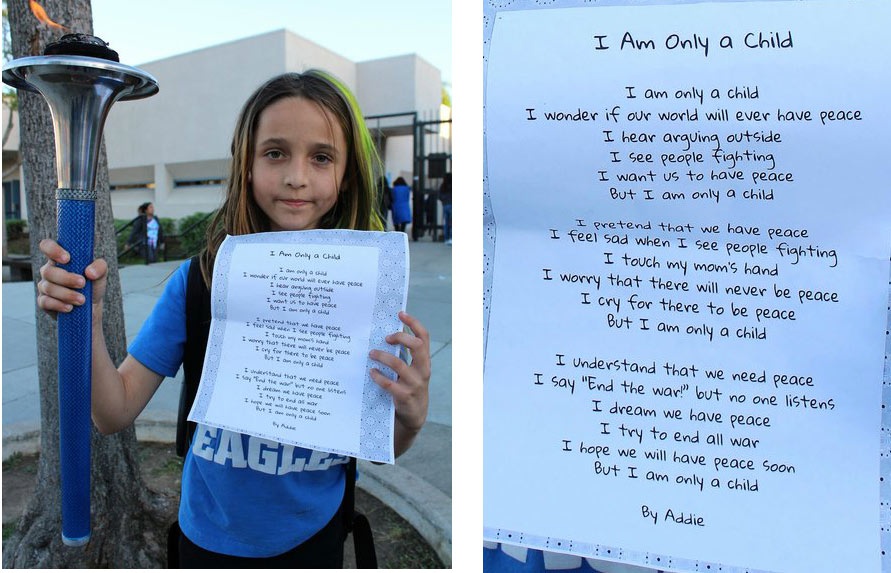 What does Peace look like to me?
A 4th-grade essay assignment by Markus, Florida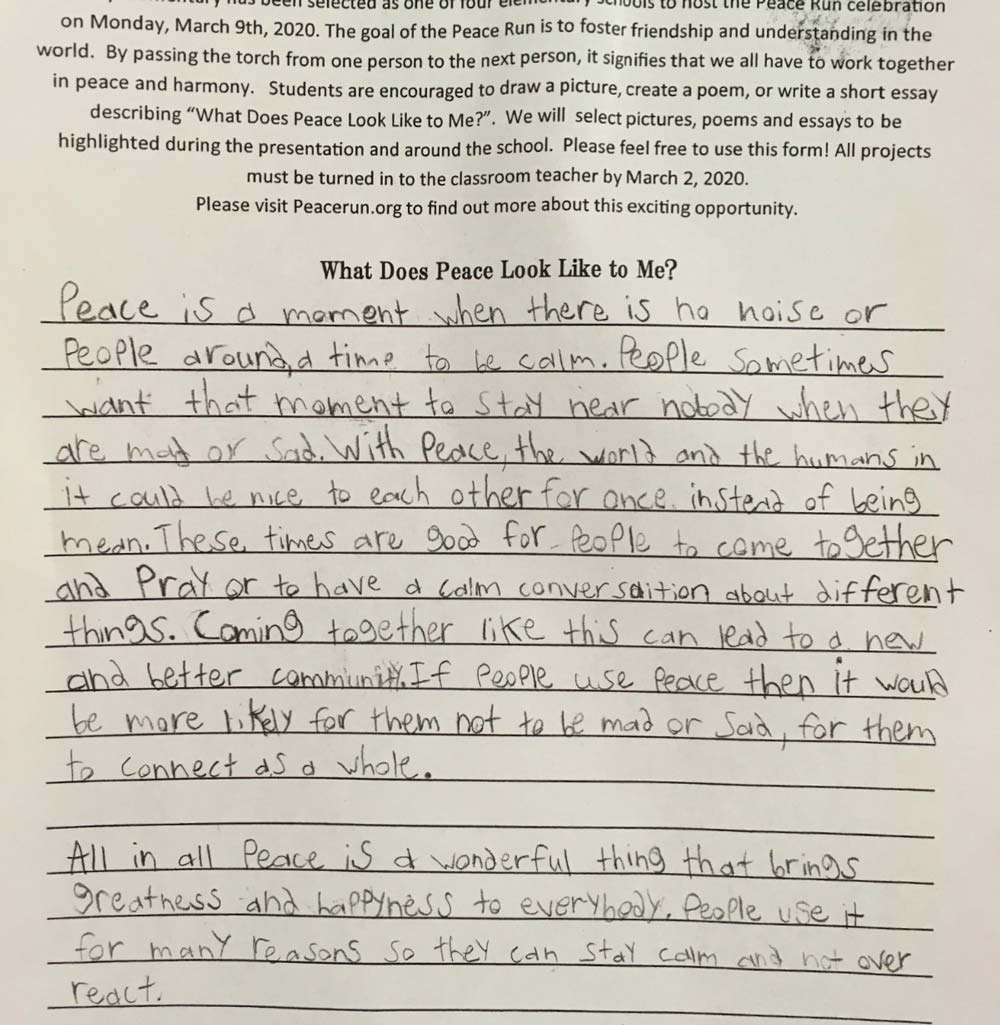 Peace is a moment when there is no noise or people around, a time to be calm. People sometimes want that moment to stay near nobody when they are mad or sad. With peace, the world and the humans in it could be nice to each other for once instead of being mean. These times are good for people to come together and pray or to have a calm conversation about different things. Coming together like this can lead to a new and better community. If people use peace then it would be more likely for them not to be mad or sad, for them to connect as a whole.
All in all Peace is a wonderful thing that brings greatness and happyness to everybody. People use it for many reasons so they can stay calm and not over react.