Highlights
What follows is a very brief synopsis of just some of the highlights we have been fortunate to experience over the years.
2013
On February 8 we were received by the entire Timor Leste Parliament including H.E. President Taur Matan Ruak, H.E. Prime Minister Xanana Gusmão, first Prime Minister H.E. Dr. Mari Alkatiri and H.E. President of the Parliament Vicente Guterres as well as H.E. Francisco Guterres former President of the National Parliament. The Timor-Leste Parliament took a recess to officially receive a statue of World Peace Dreamer Sri Chinmoy, who founded the World Harmony and Oneness-Home Peace Runs and unveil it in the grounds of the National Parliament.
2012
Dr. Nebojsa Stefanovic, the Speaker of the Serbian House of Parliament, officially welcomes the European Team to National Parliament in Belgrade.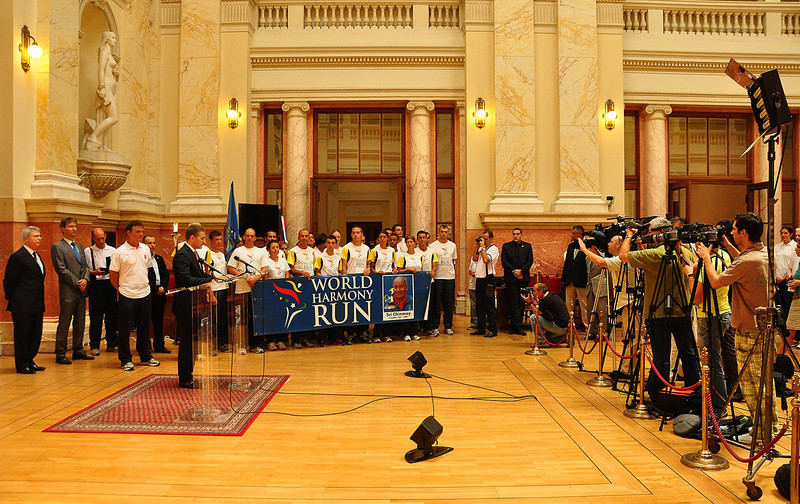 2011
President of the General Conference of UNESCO Dr. Davidson Hepburn offered a message for 25th Anniversary of the World Harmony Run and a vision for the next decade 2012 to 2022 and beyond.
2010
The remarkable continent of Africa has host many Peace Run over the years. Enjoy this sampling of events from Zambia in 2010.
2008
The first Torch-Bearer award was presented to nine time Olympic Gold Medalist and Peace Run spokesperson Carl Lewis. Since then the Torch-Bearer Award has been presented to numerous Heads of State, Humanitarians, Musicians, Athletes and others who have dedicated their lives in the service of others.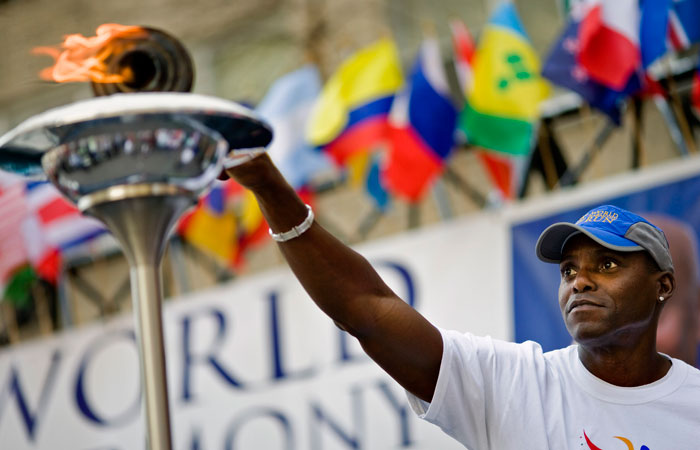 For the first time the Peace Torch was carried around the entire continent of Australia.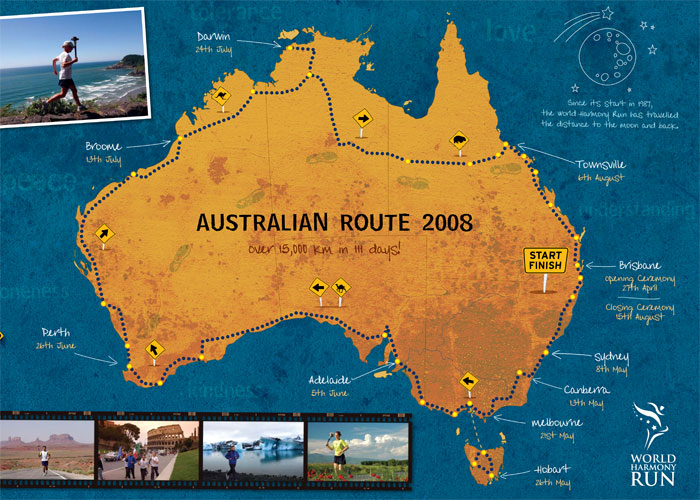 2005
After a four year hiatus Sri Chinmoy revived the Peace Run - this time calling it the World Harmony Run.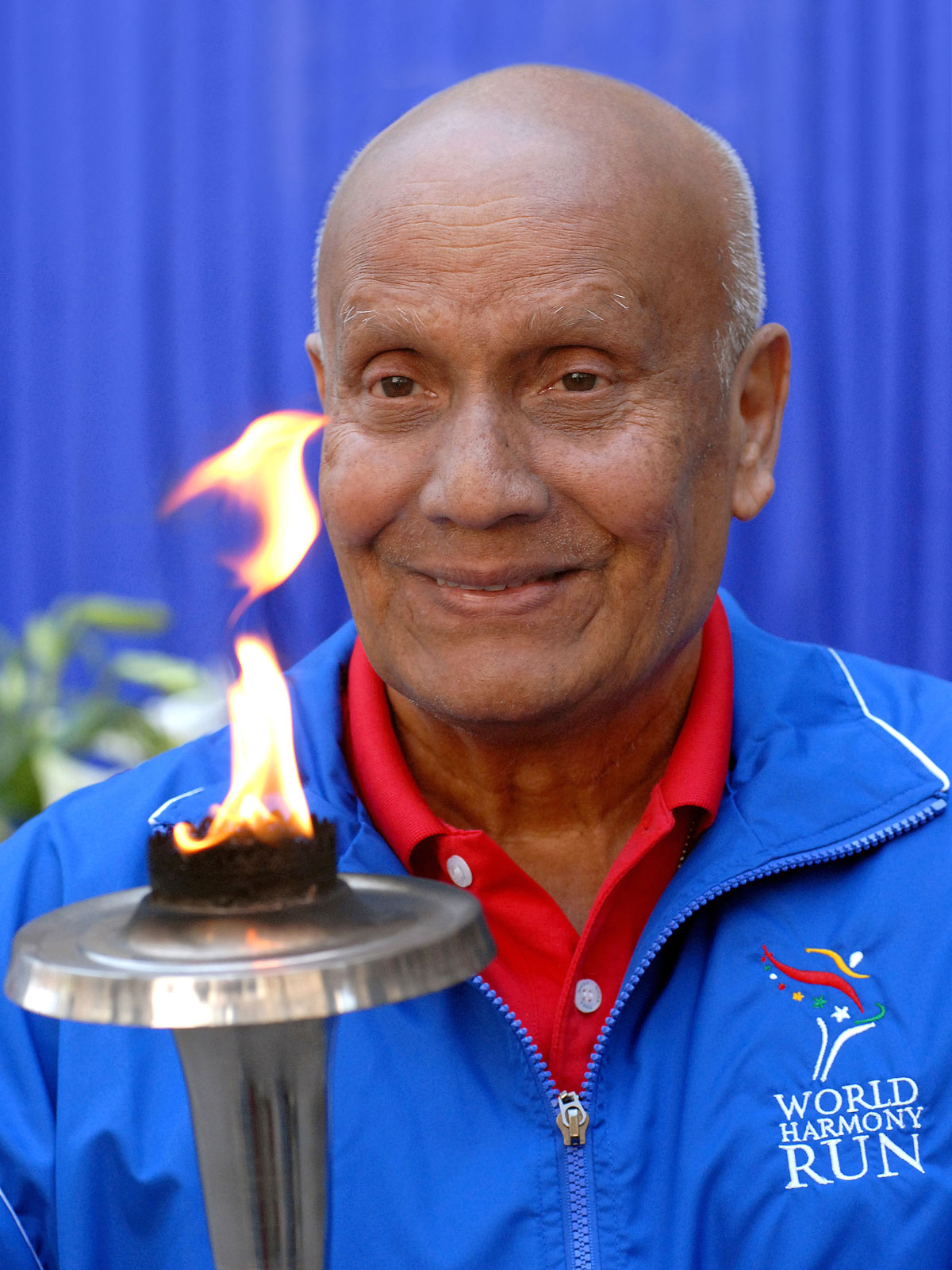 1999
In 1999 a year long continuous relay linked 42 European countries. The core team comprised 90 runners some of whom ran the entire year.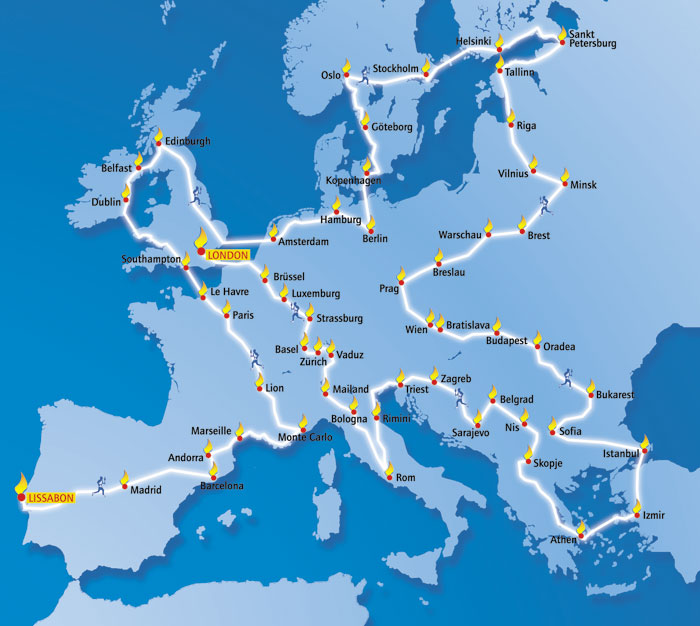 1995
Pope John Paul II received the torch from Peace Run founder Sri Chinmoy at the Vatican in Rome.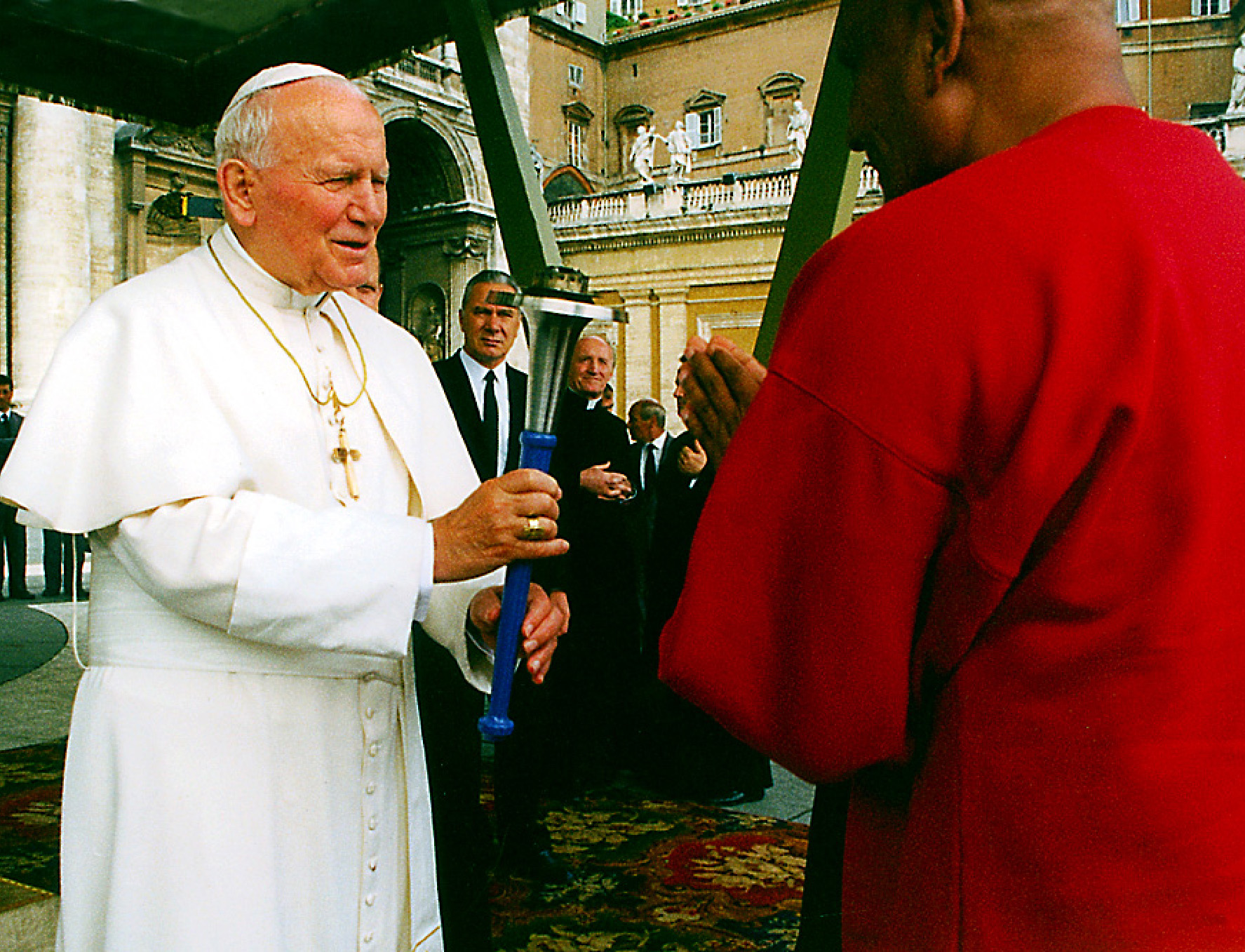 Her Majesty Queen Elizabeth II used the Peace Run Torch to light the first of 1800 Beacons of Peace across Great Britain as part of the 50th V.E. Day Celebrations.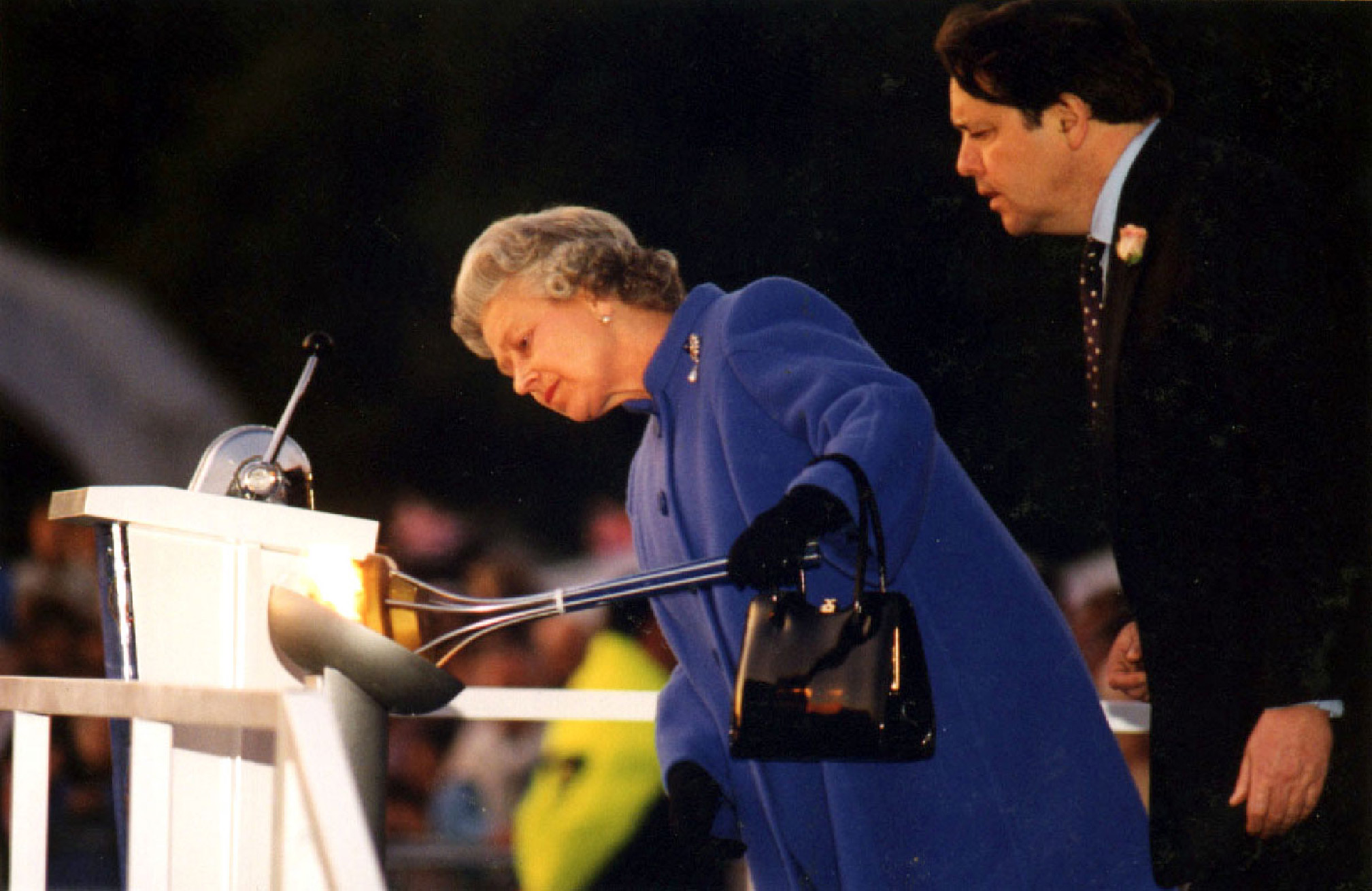 1994
Mother Teresa meets with Sri Chinmoy in Rome on October 1st and holds the Peace Torch.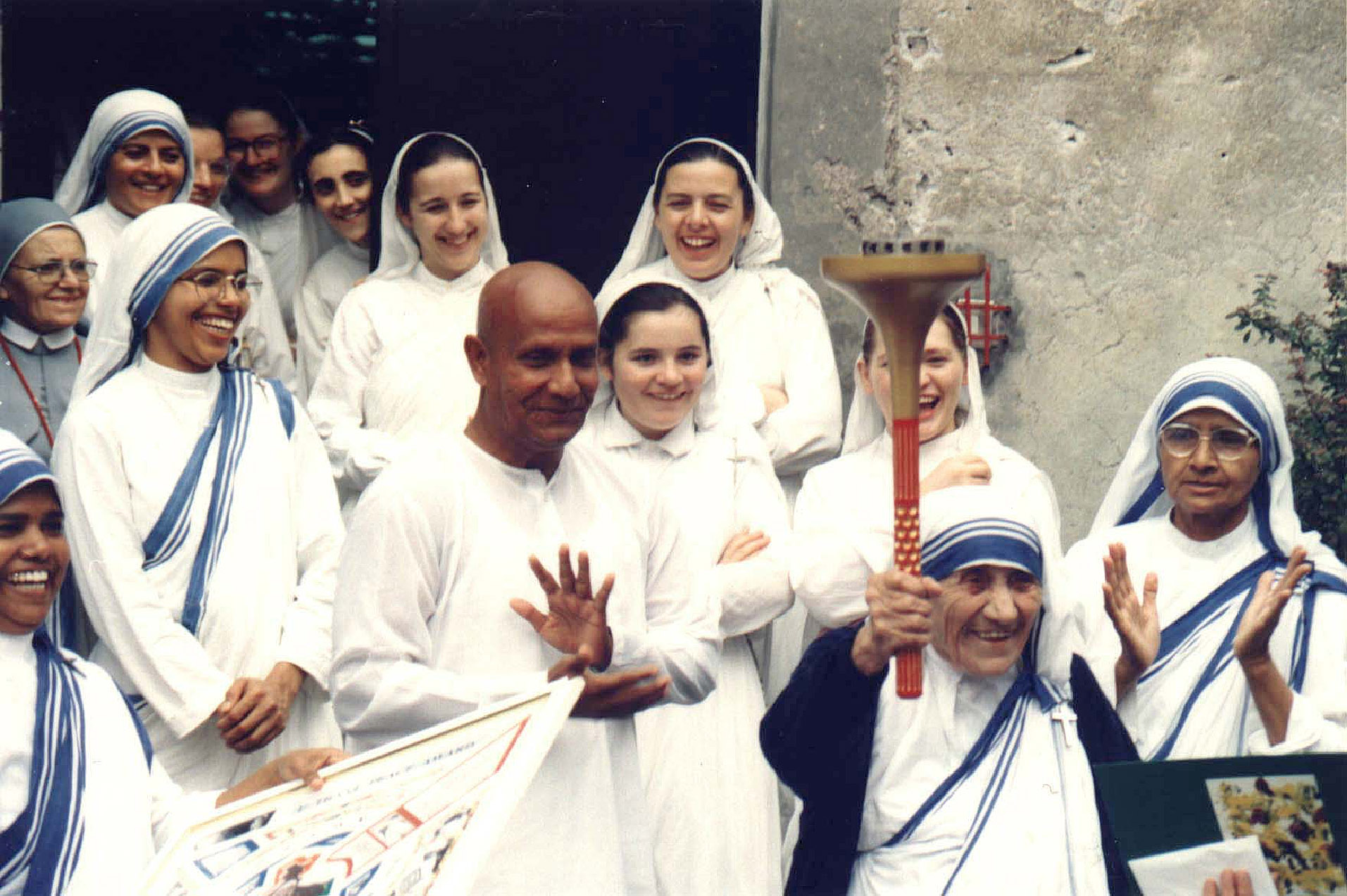 1991
First ever relays linked Egypt and Isreal (1991), Egypt with Jordan and Israel (1993), Egypt with Jordan and Palestine (1995). An historic relay linked all four countries in 1999.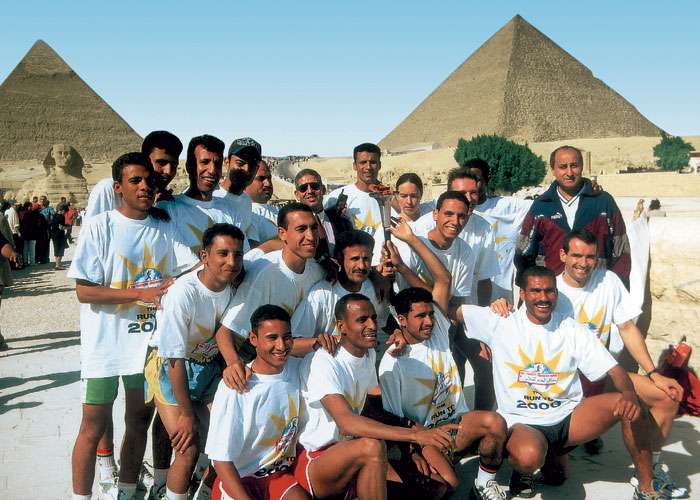 1987
On April 27th 1987 the inaugural Peace Run launch was televised live across the US and internationally on the "Today Show". Clarence Clemons, Carly Simon, Narada Michael Walden joined Founer Sri Chinmoy hundreds of excited spectators to take the first steps for peace at the World Trade Center in downtown New York. Enjoy this video which traces the development of the Run over the years.