Participate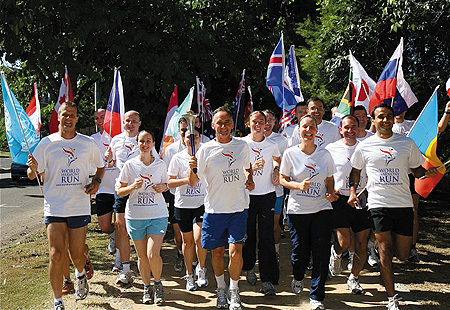 There are many ways you can participate in the Peace Run.
Here are a few suggestions –
Meet the running team on the road 

Give the team a big cheer and a wave as they run by, or join in yourself and run with the Torch. Check out our Itinerary then call 888 882 4081 for current location of the runners.
Organise a welcoming event 

Show the international runners your town's local hospitality. Contact us and we'll work with you to create an occasion.
Media Coverage

make sure your local newspaper reporter knows about the Peace Run so they can include an article and photo of you with the Peace Run team holding the torch. Please contact us on 888 882 4081.
There are so many ways to participate and just as humanity's yearning for peace finds expression in every field of human endeavour, so also your participation in the Peace Run can be through music, art or writing, as well as running. Participation in the Peace Run is free and it's fun.