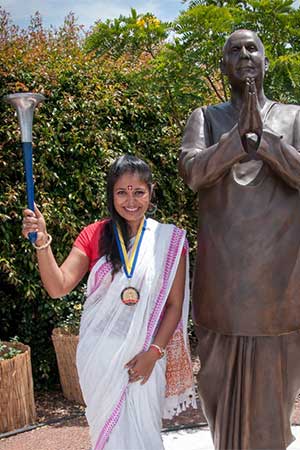 Wasfia is an extremely dynamic and inspirational woman. From an early age she has been passionate about working for humanitarian causes. In 2011, to celebrate 40 years of Bangladeshi independence, Wasfia launched the "Bangladesh on Seven Summits" Campaign. For the campaign she has climbed each of the six of seven continental summits to mark 40 years of women's progress in Bangladesh.
Wasfia established the Ösel Foundation set to launch later this year. Ösel is a Tibetan word which means "Clarity" or "Luminosity" implying the intrinsic purity that lies within each of us. The foundation is aimed to empower marginalized adolescent girls through an alternative educational curriculum based in the outdoors.
Here is a video of Wasfia being interviewed by the BBC.