United States 12 September: New York
Reflections from the "Run from Home" Peace Run
This video shows highlights of the North American Peace Run as well as messages from school children, luminaries, well-wishers and team members.
Pavaka from Montreal, Quebec shows us his running route.
The Sri Chinmoy Oneness Home "Run from Home" Peace Run began way back on April 15th. As our team members from over 20 different countries started to run and walk from their own home cities, momentum grew. More and more people kept joining the team, many people increased their weekly mileage and we began to feel more connected. Working toward a common goal united us when we could not be together.
The team not only achieved - but exceeded - the goal of covering the 11, 079 mile or 17, 829 kilometer route.
Now that this unprecedented North American Peace Run has come to a close, some of our team members have offered photos and reflections, enjoy!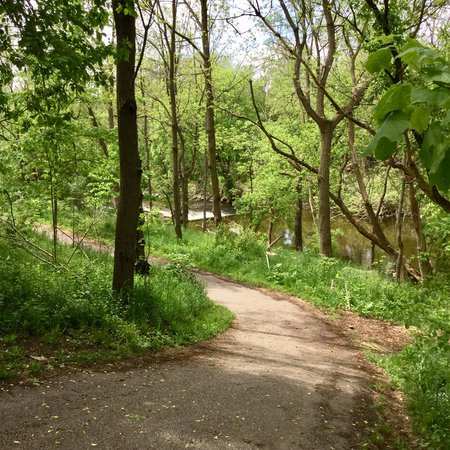 The nature photos throughout the report are from Sravanna in Guelph, Ontario who covered 141 miles in the final 10 days.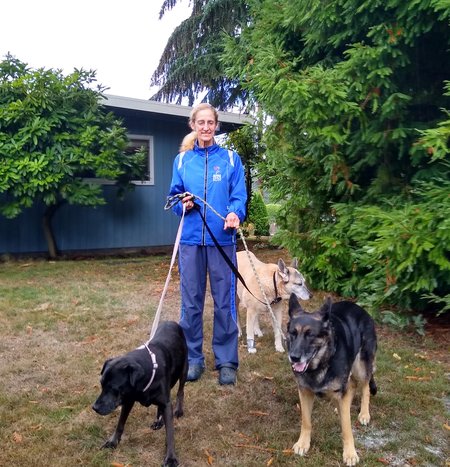 Seattle Peace Runner and her local team. Rupasi had these words to offer:
"Peace will always find a way. That's because humanity loves peace, and cares more for goodness and friendship. When you watch the news, you can't see it. But when you meet the people of this world, it is easy to see that we all want the same thing. It is even as simple as wanting a smile on your face and a smile in your heart.
During this 'virtual' Peace Run, I experienced such friendship and happiness among those people I have passed by countless times, on my way to the park or just out for a walk/run. Before this Peace Run, I didn't really know them, but now I have so many friends here, in my own personal world. It feels like Peace Run is here, in my own backyard, and my own front yard as well as in the entire world. Peace is always here, like the sunshine, and with or without the clouds. It is either in full view, or just a bit out of sight, but still there just the same.
And people from all around the world were able to join the Peace Run Team, here in North America. It feels like the world heart of peace is focusing here on North America, with a prayer for transformation and a continuing hope for oneness, kindness and love."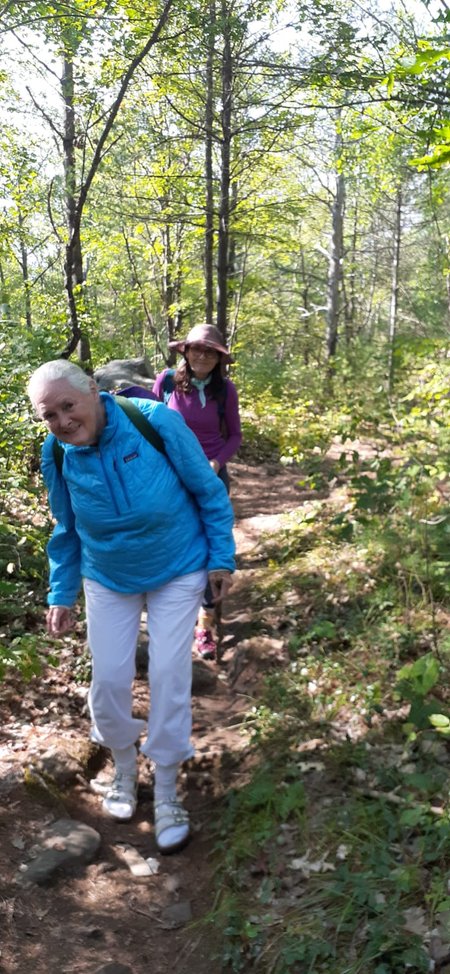 Paramita from Kingston, Ontario shared some words about her Peace Walking this year:
"The Peace Run was a wonderful motivation for me to make sure that I got out each morning to walk my miles as promised. I sang the Peace Run songs in my heart as I went along. The first half was the Peace Run song and the second half was the World Harmony Run song. The joy of the Peace Run filled my whole being and I could feel it spreading out to others. All gratitude for such an inspiring experience!"
(Photo taken on a hike in Bon Echo Provincial Park, Ontario)
Vasanti and Indu brought the Peace Run spirit all the way to the Swiss mountains! They enjoyed a 6 hour hike at Eiger Mountain.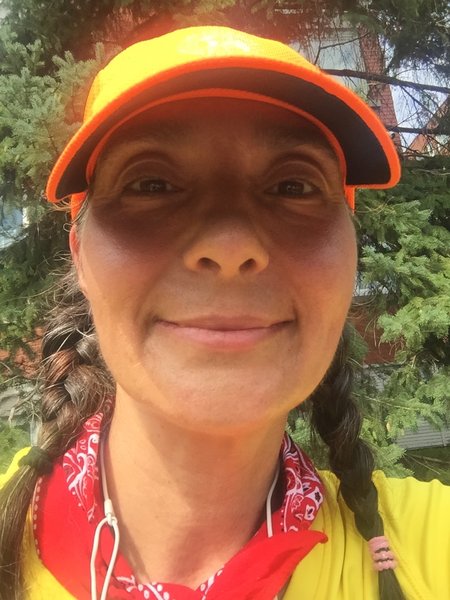 Even though we have completed our Peace Run miles for the year, our runners are showing no signs of slowing down! This is a selfie taken by Pushparani from Ottawa, Ontario right after she ran a solo marathon.
Our sincere gratitude to everyone who took part in this year's "Run from Home" Peace Run and to all of those who followed the journey and offered encouragement.
See you on the road one day!