2013
In partnership with the Ministry of Youth, Sport and Culture we visited the Bahamas from November 11 to 16, 2013. Here is a video of our experiences.
---
2010
We previously visited the Bahamas in February of 2010 and you can read about our experiences here on the World Harmony Run website.
A video of our experiences from 2010:
  Hon. Davidson Hepburn, former Ambassador of The Bahamas to the United Nations and President of UNESCO General Conference (2009-2011) offering an encouraging message to the World Harmony Run (former name of the Peace Run).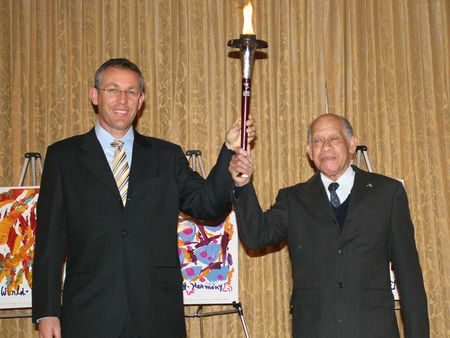 His Excellency the Hon. Arthur Dion Hanna, Governor-General of the Bahamas from 2006 to 2010, welcomed us to his residence on February 17, 2010, holding the torch with Peace Run Executive Director, Salil Wilson.
---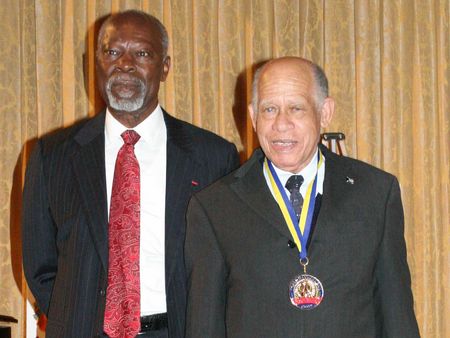 Two Bahamian luminaries Hon. Arthur D. Hanna (right) and Dr. Davidson Hepburn. Dr. Hepburn presented Hon. Arthur D. Hanna with the World Harmony Run Torch-Bearer Award for his lifetime of leadership and service to his nation as well as his instrumental role in the Bahamas achieving independence.
---